7 Writing Exercises for Writer's Block Bloggers Need to Know
You've finally decided to write a blog post, but when you sit to write, no ideas come to mind. Nothing. Zilch. Nada. 
You try and think about topics that you could write about, or take inspiration from an event in your life, but your mind is completely blank. This is exactly what having writer's block entails, and you guessed it right: it is every blogger's worst nightmare.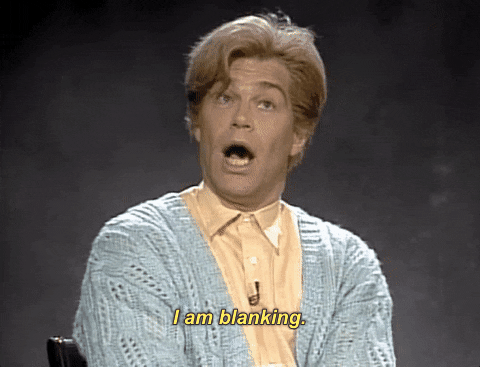 Every blogger goes through a spell of writer's block at least once in their life. 
In this article, I'm going to take you through writing exercises for writer's block that can be used to inspire creativity and get yourself out of the rut.
7 Effective Writing Exercises for Writer's Block
When you're going through writer's block, it can feel permanent and you might think you'll never get out of it. Let me tell you, it's far from the truth. 
Here are seven effective writing exercises to help you conquer writer's block and get writing.
Set an assigned time to write
To make something a regular habit, you should consciously make an effort to work on it. Set aside a chunk of time to blog every day — even for just half an hour. Hold your blogging time with the same importance that you would give an appointment or a deadline.
Don't expect to blog when you think you "feel creative", because eventually, distractions occur that will, in turn, take you away from writing your blog and then you find yourself stuck with writer's block. 
The only way to overcome it is by disciplining yourself to write regularly. It's a good idea to set a reminder on your phone, reminding you to write.
Write down your ideas
It's good practice to keep a notepad in your vicinity so that you can jot down any impromptu ideas or thoughts that might come to you over your day. If not a notepad, even a note-taking app on your phone works just as well.
You can use the voice recorder on your phone for this purpose as well because you never really know when inspiration hits. 
This exercise intends you to always have backup ideas that you relate to and can write about when you want to overcome writer's block. If you let these creative ideas pass by, and not write them down, you might end up forgetting about them completely and regret losing out on some viable ideas.
Monitor trending topics
There is new content being posted on the internet every second. Today, it has become comparatively simple to find out what your audience is searching for, what people are interested in, and what is the viral news at the moment. 
Think about the amount of new information or topics that you would miss out on if you do not regularly keep checking for them and being updated with the latest trends that are being discussed online. This helps you stay up-to-date with what's popular and write relevant and relatable content for your blogs.
Make it a point to browse on Twitter, Google Trends, and other online discussion forums like Quora or Reddit, every day to see what topics are being discussed and have the maximum engagement or which news is a high-level priority among your audience.
Browsing these pages will give you more ideas and help you fill your editorial calendar.
Alternatively, you can also use content discovery tools such as BuzzSumo or SEMRush that pick out specific trending topics according to your blog's target audience and niche, without you having to manually search for what's trending on the internet.
Change your writing environment
Sit in a different place than you usually sit to write. Change your environment. This could influence you to notice something in the other room that you can write about or could even be a trigger to a memory or an incident which you can use as a base for your blog post's content. 
Make sure to find a place where you feel more productive and alert, where you can write without any distractions. If a workstation desk doesn't help you with your thinking process, creativity and focus, it's always a better option to work on the couch or on the balcony, where you are comfortable and relaxed. 
On another note, sometimes writing in a coffee shop can also encourage inspiration.
Update your older posts
One easy way to not run out of content is to use your older posts that were published months or maybe even years ago, which are now out-dated and less accurate. 
These posts can be looked upon, revised, and updated according to how relevant and resourceful it is in the present time. Even more so, you could write a completely new post on the same topic, using fresher resources and data. 
By updating your dated blog posts, the quality of the content will also continually improve. You will appear to have more authority and knowledge over your blog niche and the topics your readers come to your blog to read about.
Freewrite
Sometimes it's better to stop thinking for a moment and just write about anything that comes to your mind. 
As you write non-stop, your subconscious mind discovers deeper and more intricate thoughts, that the conscious mind does not let out. Consequently, the main purpose of this process is to free your mind and attain your creative flow.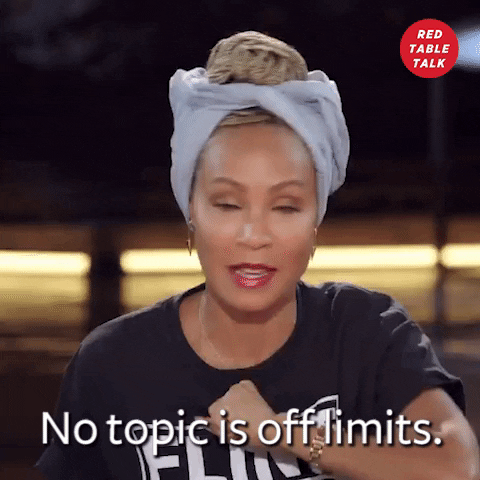 Here are some guidelines you should consider while freewriting:
Don't focus on grammatical or spelling errors as this is just a rough draft to express your thoughts;
Designate a certain amount of time to freewrite;
Let the ideas and thoughts come to you;
Don't critique your thoughts. Even if some of them don't make sense now, they could be of use when you need to find new content for your posts;
After your time is up, read your draft again to find good ideas and topics.
Consider doing a round-up post
Roundup posts are basically a culmination of content and opinions from the experts in your blog's niche. 
For example, a round-up post on '8 brilliant 'how-to' blog posts you must read' will basically list out blogs of the various experts who have written quality how-to blog posts, giving them credit for their knowledge and authority about certain topics or a particular field. 
Consider doing a roundup post when you have no ideas coming up for your blog. This is an easy exercise to implement and will also bring in massive engagement from your readers and the other influencers who are mentioned in your roundup blog post.
Conclusion
In conclusion, it is extremely important to know where to start and how to go about your blog posts, once you get stuck in writer's block. 
If your blog is linked to your income, outdated and lack of creative content can harm your financials and bring your blog down. 
So, finding ways to get motivated for writing new content even though you have no idea what to write about will eventually bring success to your blog and these seven writing exercises for writer's block are here to guide you to reach that success.
Published
January, 17 2021