9 Biggest Blogging Mistakes to Avoid at All Costs
"It's been a while since I have been blogging, but I haven't seen any proper results. There isn't enough traffic coming to my blog and I'm not getting any leads. Am I doing something wrong?"
This is a common scenario for new bloggers who don't know the know-how of the blogging business.
Many people start a blog thinking having good writing skills is all they need to run a successful blog but that's far from the truth.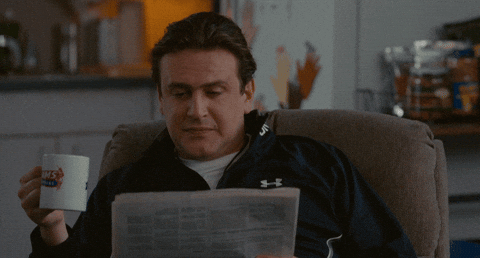 Are You Making These Biggest Blogging Mistakes?
If you're wondering why your efforts are not materializing, it might be time to pause, reflect, and see where you're going wrong. 
Here's a look at 9 of the biggest blogging mistakes that you should avoid at all costs.
Mistake #1: Not defining your target audience
When you blog for yourself, you may not need to think about your readers. But when you are blogging to strengthen your personal brand image, build your network and monetize your blog, you need to know who you are catering to. 
The more insights you gain on your target audience, the better are your chances of succeeding.
So, research about their demographics, challenges, and expectations. This will help you create posts that offer solutions to their questions and challenges.
Mistake #2: Publishing duplicate and poor content
Publishing duplicate content is likely to hurt your search engine traffic. 
Google requires websites to publish original content that educates, guides, entertains, and influences readers. This increases search engine rankings and drives organic traffic. 
So, take time to create high-quality, valuable content that engages your readers and offers actionable advice.
Mistake #3: Not being consistent
The key to being a successful blogger is being consistent. 
Readers want to see fresh, interesting content. Posting in an unpredictable pattern will get your readers frustrated and in due course, they may choose to stop reading your blog. Eventually, this could send your site rankings on a downward spiral.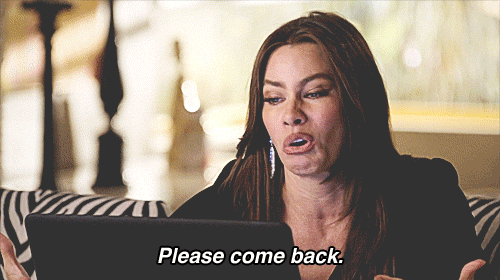 Therefore, it's a good idea to create a blog editorial calendar. This will help you schedule your posts and ensure you have a steady stream of articles in the pipeline.
Mistake #4: Failing to cite sources
It is always considered as good writing practice to cite your sources properly and give due credit to original sources whenever required. 
Apart from protecting you from unintentional plagiarism, citing research studies and statistical data is a good way to back your statements while adding credibility.
Mistake #5: Not using visuals
Have you ever come across a blog post that did not have images, and was just filled with text? 
Did it manage to retain your attention or did you find yourself getting overwhelmed by the sheer overload of information? 
Your blog needs to be visually appealing as images can bring life to words. As you write, you'll notice that long paragraphs of continuous text can get very monotonous. 
Use visuals in the form of:
Videos
Infographics
Charts and graphs
GIFs
Make sure the images you include are relevant and complement your blog post, helping you convey the message with ease.
Mistake #6: Not engaging with your readers
The comment section on your blog helps you know about your readers, what kind of content they want to see, what more you can do to build your blog. 
It basically builds a relationship with them so that you develop a loyal readership. 
The biggest blogging mistake for new bloggers would be to ignore these comments because then you would end up losing credibility, and leave a bad impression on your readers. Be yourself and personally reply to the comments you receive on your posts. This shows that you are reading each comment and are valuing their feedback and opinions.
Take a look at a snippet from Neil Patel's comments section. He always makes it a point to reply to the comments and engage with his readers.
Mistake #7: Not building an email list
Email is one of the most personalized forms of communication. In fact, 87% of B2B marketers say email is one of their top free organic distribution channels.
This means that as a blogger, it's imperative to start building an email list from the very first day. 
You can use email newsletters to send out updates and notify your readers about new blog posts while strengthening relationships.
You can create an opt-in form and encourage readers to subscribe to your email newsletters. These can be placed on your blog homepage, contact us, and about page. 
Here's an example of an opt-in form on The Blonde Abroad's homepage.
Mistake #8: Stuffing SEO keywords
Including SEO keywords on your blog to reach a higher search rate on Google is a very important step. However, it is a bad idea to stuff your blog posts with tons of SEO keywords and phrases. 
SEO stuffing is a spam technique that bloggers assume will take their web page to the top of the search engine results. But instead, it gets your blog page flagged if Google detects the misdemeanor. 
Always aim for a keyword density of no more than 3-4% of your blog posts. This will help in achieving traction and higher search results.
Mistake #9: Having a poor blog design
You can write the most informative posts but if your blog design isn't conducive, there's no way it's going to capture and retain attention. 
You might think of using dark tones and backgrounds with light-colored fonts just to give your blog page an edge and make it creative but how readable are your posts? 
Focus on making your posts readable. So, stick to a simple layout, legible fonts, and complementary colors. Playing around with too many fonts and colors is sure to create confusion and leave your readers overwhelmed.
Conclusion: Avoid These Biggest Blogging Mistakes
Blogging is not as simple and straightforward as it seems. In addition to creating good content, it's important to strike a relationship with your readers and be consistent in your efforts.
For starters, stay away from these biggest blogging mistakes and that is sure to take you closer to growing your blog effectively.