Are Press Releases Dead? 6 Tips to Rethink Your Approach
You've spent an entire week crafting that perfect press release. You put together a list of publications you want to pitch to, draft a pitch email, and hit 'send'.
A day passes, two days pass ..a week passes. Not one positive response. Nada.
"Are press releases dead," you wonder? No, they aren't dead. They've just evolved and if you want to get your message across, you need to too.
Press releases have come a long way since their inception. What used to be a text-heavy document, aimed for print media has now evolved to fit multiple channels of communications including websites, social media, blogs, etc.
What's more, editors get hundreds of press releases in a day — so, why should they read yours?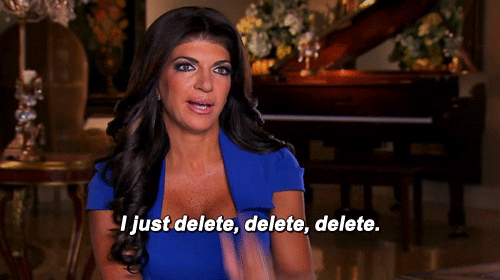 To stand out, a press release needs to be creative enough to grab the attention of the journalist and get placed.
6 Tips to Revamp the Traditional Press Release
If you think your press releases are not getting the responses you hoped for, it probably is time to come out of the cave and give your press release strategy a facelift.
Here are six practical tips to rethink your press release approach and get covered.
Hook with an enticing headline
Editors are busy people. They don't have the time to read each and every press release.
Want to grab their attention? Hook them with an enticing headline.
A killer headline which is crisp, informative and evokes emotion is most likely to grab the attention of a journalist and compel them to read the press release. You can also use attention-grabbing data to hook readers. 
An ideal press release headline shouldn't be more than 6 words long and should include the most crucial information of the press release. So, identify the most important message and make sure you use it in the headline.
If you want to emphasize further, include a sub-heading right below the headline in italics to complement the headline. 
A good practice while crafting headlines is to ask yourself if the headline you write will make you (as a reader) read that news if you come across it.
You can use a tool such as CoSchedule's Headline Analyzer to get inspiration.
Add value with quotes
Many PR professionals treat adding quotes like a tick-box exercise. Adding quotes for the sake of it won't get you anywhere.
Yes, a press release carries more weightage when you include a quote from a spokesperson but a bland quote can do more harm than good.
The idea of adding quotes is to add value and strike a connection with the audience. Use quotes to strengthen your press release rather than repeating what's already written.
While drafting them, make sure they're conversational and in line with the main communication. Make it inspirational, add insights, or emphasize a certain aspect through the quotes you add.
Incorporate statistical data
You're opening 50 stores in the next 5 years?
You've raised USD 1 million dollars through a fundraising activity?
Your study indicates that 68% of B2B marketers consider lead generation to be their biggest challenge?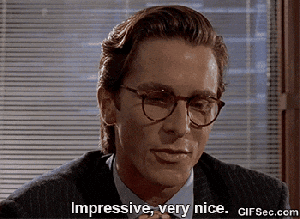 Yes, that's the kind of reaction you're likely to get with the use of data.
Data is powerful. It makes your story newsworthy.
So, make your press releases worthy by using numbers, data, and relevant statistical information.
Be mindful of SEO practices
Press releases were considered as a marketing practice to generate traffic for websites. Due to that, they were stuffed with keywords and backlinks.
However, owing to Google's latest updates, you can no longer hope to do that and get ranked. 
Search engines are now smart enough to detect and blacklist a press release stuffed with keywords and backlinks.
While you should make your press release SEO-friendly by adding the target keywords in the headline and across the content, don't forget that you're writing for humans.
In an attempt to optimize your press release for search engines, you cannot compromise on the story and writing.
Use original graphics and visuals
As per a study, 49% of reporters said that they'd more likely pay attention to a press release if it contained an infographic, and 13% said they'd pay attention if a video was featured in a release.
That's not surprising.
With everything getting digital and the attention span of readers decreasing steadily, businesses are now focusing on short and crisp copies with a lot more visuals.
With photo editing tools such as Canva and Piktochart, creating visuals is easier than ever. You can choose to make your press releases more attention-grabbing by using lots of visuals.
However, make sure you don't use the run-of-the-mill stock photos. The idea is to use original graphics such as infographics, charts, screenshots, and videos among others.
End with a powerful CTA
Ending your press release on a high note is as important as starting it in the right note.
Sum up your message at the end with a powerful call-to-action (CTA). Having a powerful CTA for your press release is important as it gives a direction to the audience on the next step.
Determine your goal for your press release before you draft one. Do you want more sales, subscribers, or traffic? Once you are clear on the purpose, it will be easier for you to draft a compelling CTA.
Finally, include your contact information and the boilerplate content which is a brief note about your organization.
Conclusion: Are Press Releases Dead?
A press release is an important and critical part of business communication so use it judicially.
This mode of communication works best when announcing a win, breaking an important new announcement, there is a new product launch, you want to announce an upcoming event, sharing research done by the company, crisis management, or there is an important change in the organization that the public needs to know.  Adhering to these tips will help you to draft press releases that stand out and engage readers.
If you're struggling here, feel free to write to me and I can help you write a powerful press release that tells a compelling story in line with the best SEO practices.