9 Best Freelance Writing Niches You Can Explore
Are you looking to kickstart your freelance writing career? One of the first things you need to narrow down on is the freelance writing niche.
Apart from one that interests you, it's important to pick a niche that's profitable and has considerable demand in the market.
It's a crucial decision to make. The last thing you want is to choose a freelance writing niche on a whim only to realize it's not lucrative enough.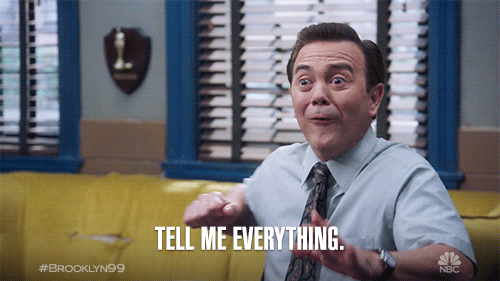 Source
In this article, I've put together some of the best freelance writing niches you can explore to get started and land a freelance writing job.
1. FINANCE
Finance is known to be one of the most profitable and one of the best freelance writing niches. There is a demand for writing about niches like this for a simple reason: people everywhere always need advice and tips to manage their money.
People visit banks, money management, and personal finances websites to know everything they can about finance like:
different saving methods;
new budgeting systems;
investment of money;
mortgage and accounting;
financial stocks.
Source
2. CRYPTOCURRENCY
Cryptocurrency is booming in the market and everyone wants to know how to invest in it to get the best results. That's where this writing niche gets its value for money.
As it is a new form of investment, with bitcoin being the hype now, you wouldn't find as much competition in this niche as per the others, since writers would not be very skilled or equipped with the knowledge to write freelance blogs on them.
So, if you are interested in writing for this niche, it'll give you a good edge and an added advantage.
You would also have the ability to explore more and in-depth about this niche as it grows every day. This writing involves quite a bit of technical writing and know-hows.
Cryptocurrency topics include:
Blockchain;
Bitcoin mining;
Crypto credit;
Cryptopreneurs.
3. DIGITAL MARKETING
Digital is the way to go. If you want to attract customers, your business needs to be online and have a website, to begin with. This is great news for writers specializing in the digital marketing niche, and is a convincing reason for more businesses to hire vetted freelance writers.
This freelance writing niche involves writing content for brands with an aim to attract traffic, create brand awareness, generate leads, and build trust.
Writing about digital marketing includes a mix of short and long-form content ranging from social media posts and email newsletters to blog posts and eBooks. Some topics in this niche include:
Paid marketing;
Email marketing;
Affiliate marketing;
Social media marketing;
Content marketing;
eCommerce;
Search Engine Optimization (SEO).
4. TRAVEL
To be a successful freelance travel writer, you must possess the art of storytelling, and describe your travel experiences in a way that is unique and interesting.
When someone reads your blog, the stories should excite travel enthusiasts and they should be transported to the place you've written about.
It is a fun and exciting writing niche and allows you to branch out and show your personality and life through your writing. As you travel to different destinations, each interesting experience will be a new story to tell.
Some ways that you can monetize your travel blog are through writing sponsored posts, promoting affiliate links and ads, guest posts, and more.
Some of the articles you can write about traveling include:
Travel guides;
Travel lifestyle;
Hotel and restaurant reviews;
Co-living experiences;
Travel deals & offers;
Destination reviews.
Source
5. EDUCATION
The education niche is a big space for a lot of freelance writers to show off their writing skills.
Here you can mainly target two audiences: private students and professors. That's why as a freelance writer, you will need a lot of branding to prove yourself as an authentic authority in this particular field.
Take a look at a few topics you can choose to write on:
College life;
Education manuals and curriculums;
Daycare and pre-kindergarten experiences;
Guides for a specific course or degree;
Scholarships and college admissions;
Homeschooling.
Source
6. ENTERTAINMENT
The moment you tell someone that you are an entertainment writer, people know that you're in one of the most lucrative and top-selling writing niches.
Entertainment writing, unlike other freelance writing, does not need any specialization, but you must know about creating content that sells very quickly.
As an addition, it is easier to find a lot of trending topics to write about, as there are different aspects to entertainment writing like:
Music releases;
Movie reviews;
Social events;
Beauty pageants;
Comedy clubs;
Concert reviews;
Celebrity gossip;
Award shows.
Source
7. MENTAL HEALTH AND WELLNESS
In today's time, people all over the world have to deal with pressure, competition, overthinking, or dissatisfaction, so taking care of mental health should be the priority.
People are looking for ways to relax, practice self-care and self-love habits, identify their issues and cope with their mental health illnesses through reading blogs, magazines, articles, or taking help from their peers, friends, and family.
Do you have a degree in Psychology? Are you a certified mental health counselor? Have you had experiences with mental illness? If yes, then this writing niche can be highly profitable for you.
Source
8. BEAUTY AND FASHION
You can start a fashion, beauty, or lifestyle blog of your own or write for high-profile sites of brands, designers, models, and other authoritative figures in the fashion and beauty industry. This will bring about a lot of exposure and guide you to reach a stature level in this niche.
Topics that will be included when writing for fashion & beauty are:
Makeup tutorials;
Beauty products research;
Trend alerts;
Skincare products;
DIY's;
Fashion show reviews;
Nail Art, body art, and piercings;
Fashion and style.
Source
9. PARENTING
From new and experienced parents to those contemplating parenthood, everyone can use a little advice on parenting, making this one of the best freelance writing niches.
People seek help to make the parenting experience a much easier and stress-free process. Topics that are included in parenting and family life are:
Natural parenting;
Raising blended families;
Adoption, surrogacy, and fostering;
Pregnancy;
Family activities;
Single parenting;
Raising children with special needs;
Support for mothers;
Breastfeeding;
Tips for first-time parents;
Children's toys and product reviews.
Source
Conclusion
While it's important to pick a profitable niche, make sure you have enough experience in it in order to write with authority. At the end of the day, readers will expect valuable takeaways from your writing and there's no way you can achieve that if you pick a niche for the sake of it.
So, consider these nine best freelance writing niches and decide which one interests you the most before you make the decision.