11 Best Practices For Writing A Resume For Teachers
As a freelance resume writer, you're familiar with the standard best practices for writing high-performing resumes. However, writing a resume for teachers requires an understanding of educators' specific needs and experiences.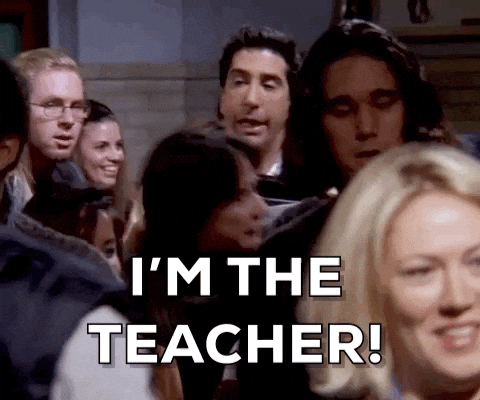 Source
Teaching is a complex job that requires organization, problem-solving, and creativity— all essential skills that should appear on a teacher's resume.
Now that you've landed a new client who is a teacher, here are the best practices for writing a resume for teachers to help you craft resumes that stands out from the crowd.
1. Write a professional resume summary
The resume summary is an opportunity to showcase your most impressive qualifications in a few sentences or bullet points at the top of your resume.
This section should include some core teaching skills the candidate possesses, such as communication, collaboration, problem-solving, and creativity.
It should also summarize your qualifications, experiences, and any awards or recognitions you've received during your career as a teacher. Your resume summary should capture the recruiter's interest and make them want to go through the entire resume.
2. Tailor it to the specific teaching job
When writing your resume, it's important to tailor it to each individual job. Make sure to highlight specific skills or experiences related to the job posting so that employers can see how the qualifications match up with what they are looking for.
Teachers may have specific qualifications that are more relevant to one teaching job than another. So, focus on those specific qualifications. Additionally, research the school district or organization you're applying to and look for ways to demonstrate your suitability for this role based on their mission statement and values.
3. Highlight core skills and experiences
Teaching requires many different skill sets and experience levels. You should highlight all of these elements when writing a resume for teachers.
Highlight all the relevant teaching experiences, such as student teaching positions or volunteer work. Don't forget about extra qualifications like computer literacy or fluency in other languages, which could set you apart from other applicants.
4. Specify the field in the education sector
When writing a teacher's resume, it's important to specify which field of education the candidate is interested in.
Are they interested in early childhood education? Secondary education? or Special education? Be sure to emphasize those fields in the resume, so hiring managers know exactly what type of teacher they'll be getting.
Specifying the field will make it easier for employers to identify which area of education best suits the candidate's strengths and abilities. It will also increase their chances of being hired if they are in the same field the employer is hiring for.
5. Highlight the core teaching skills
The candidate's core teaching skills will be one of the essential elements of the resume. When writing the resume, highlight all the relevant skills the candidate has gained through their teaching career.
Go through the job description and capture all the mentioned skills if the candidate has them. Some core teaching skills you can highlight when writing a resume for teachers include:
Knowledge of curriculum development
Classroom management strategies
Technology integration in the classroom
6. Highlight your teaching experience and background
It's important to include details about any prior teaching experiences or background related to fields such as tutoring or mentoring.
In chronological order, mention the schools the candidate has taught in before, the years, and the main positions they held during the mentioned periods. Doing so will give employers an idea of your teaching experience and what kind of environment you've been successful in.
7. Use headings, bullet points, and whitespace
You don't want the resume to be a large chunk of text, which can prevent the recruiter from reading it. You also want to make it neat and scannable.
Therefore, use lots of headings, bullet points, and white space when writing the resume to draw attention to the most important points of the resume. Also, use a clean design layout and easy-to-read font style.
Additionally, add bolded text here and there so recruiters can quickly identify key points about the candidate without having to read through all the sections word by word. These elements will make the resume visually appealing and attract the recruiter to read it.
8. Include teaching awards, and honours received
If the candidate has been recognized for excellence in any teaching field, include all the awards or honours on the resume. This can help distinguish them from other candidates and demonstrate that they are committed to providing quality teaching services.
Additionally, awards, honours, and certifications show that the candidate has consistently gone above and beyond in the classroom, which is an invaluable asset in finding a teaching job.
9. List strengths as a practicing teacher
A teacher's resume should reflect the unique strengths and qualities one possesses as a teacher. When writing a resume for teachers, highlight the specific strengths that make them stand out from other educators in the field.
Some examples of strengths that stand out for teachers include:
Good communication
Good interpersonal relations
Adaptability
Patience and empathy
Team player
By emphasizing what makes them unique, potential employers will quickly identify why they should hire them instead of someone else.
10. Use strong action verbs
Finally, remember to use strong action verbs when describing past job duties performed by the candidate. Verbs, like developed, coordinated, implemented, managed, mentored, led, and inspired, will help show potential employers what kind of teacher they might be hiring.
They also help highlight the achievements and the specific roles you've played as a teacher, which raises your chances of being hired.
11. Keep it short, clear, and concise
When crafting a resume for teachers, always remember that less is more. Don't try to cram too much information into one document. Instead, keep it short and sweet by focusing on only relevant experiences and qualifications that demonstrate the candidate's capabilities as a teacher.
Avoid any unnecessary details or jargon. Keep it simple so readers can quickly understand who you are and what value you bring to the table as a teacher.
CONCLUSION
A well-crafted resume can make all the difference and determine whether an employer chooses a candidate over another. Exceptional resume writing skills are necessary, especially when writing a resume for a teacher.
By following the best practices listed in this article, you can write resumes that will help teachers stand out from other applicants in the education field. With carefully crafted resumes, you can equip teachers with the most important tool they need to land their dream jobs.
Published
January, 19 2023