Where Can I Find Freelance Writing Jobs: 7 Best Websites
This may be your first time jumping into the freelance writing world, and it is exciting for sure as well as levels up your writing skills, gives you flexibility, and gets you more exposure.
"Where can I find freelance writing jobs?" you might wonder.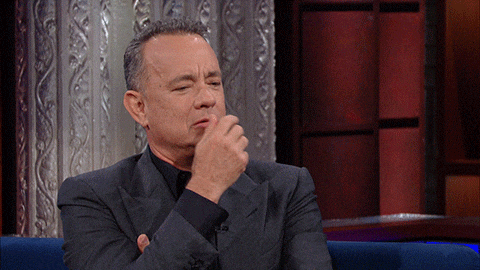 Having started as a freelance writer myself, I thought why not put together some of the top websites where you can find interesting freelancing writing jobs.
So, here goes. Let's take a look at the seven best websites that can help you kickstart your freelance writing career.
Fiverr is one of the most popular micro-jobs websites that includes services like content writing, video editing, proofreading, copywriting, voiceovers, and more. This website is the biggest marketplace for freelancers and creating an account and getting started is absolutely free.
Fiverr's biggest benefit is the number of gigs and freelance work that is available on their platform and their entire process is fairly simple. All you need to do is:
sign up for free on Fiverr.com;
set up your freelance gig (include your writing samples, mention your writing services, charges per gig, etc.);
if clients find your work compatible and compelling, they'll hire you, and then you're good to go.
Fiverr aims to streamline the process of connecting freelancers or writers with their prospective clients in a more efficient and no-stress way.
Upwork, which was formerly known as Elance and then Odesk, is a very popular freelance website that is great for beginners to get a feel of how the freelancing world works.
Upwork consists of about 12 million freelancers, 5 million clients, and 3 million job listings per year, and features freelance writing jobs of all sorts -- from website content writing to technical writing, blogging to voice-over scripts, resume writing to copywriting.
Upwork offers short-term contracts, long-term contracts, project-based or hourly-based payments to freelancers, and there is a bottomless range of jobs available, so they will always have some job to do.
There are two main drawbacks of using Upwork:
Beginners will need to put in more than a couple of proposals at the start to land a solid gig and build a good reputation.
The fee for Upwork is higher than most freelance websites.
Freelancer is another online writing platform for freelancers, similar to Upwork. In here you basically:
create a profile;
list your preference of writing jobs price per project;
apply to writing gigs appropriate to you;
get hired and get paid.
Freelancer also allows writers to bid for projects, ranging from some being a one-day gig to some lasting for an entire month. This is a beginner-friendly freelance writing website as it is not required to have a lot of experience.
If you bid low on projects, and send the clients good writing samples as well as your experience and completion time, they will select you if you are right for their work, and then you're hired.
Contena is one of the most premium freelance platforms that offer a variety of services that is not only great for beginners freelance writers but also veteran writers who are looking to gain higher quality clients or make their writer process simpler.
Contena has amazing features which puts this platform amongst the top players and is considered the best in freelance writing websites. These include:
Writing job finder: automatically collects the most sought-after freelance gigs around the internet.
Courses: ranging from how to get more clients, writing better pitches, managing your clients better, and getting more referrals.
Coaching: pro-level help of leveling up your freelance writing skills.
Pro Rates: shows you the average rate that writers earn for reference, so you can figure out your price accordingly.
Publish: use their amazing and useful tools to build your portfolio online.
Textbroker is a highly targeted freelance website that operates as a large-scale agency. They pick out freelancers like you and give you access to a large number of writing assignments, press releases, blog writing, product descriptions, etc. that clients post on their platform.
To join Textbroker, all you need to do is:
register on Textbroker and sign up for free;
verify your U.S. citizenship;
submit a writing sample of 200 words, based on which you will get a rating out of 5 stars on your profile;
start accepting writing projects and gigs based on your rating level.
For a Level 5 star, you get $70 per 1000-word article, and a level 1 star rating will give you $13 for the same piece.
ProBlogger Job Board is an excellent platform for beginner freelance writers, as this website makes the employers pay $50-$75 depending on the task or their area of work or word count.
As they need to pay just to post their jobs to be available on this platform, you know that the clients here actually want to hire someone and are of quality.
The board is very straightforward and super easy to use.
There's no need to sign up.
It's free to browse through the job listings and apply to them.
You also have a candidate dashboard where you can upload your resume, manage your job applications and receive job alerts whenever one is uploaded.
Wide range of writing niches.
FlexJobs is a marketplace for freelance writers as well as people looking for full-time employment. This website also screens and verifies all job listings and posts, so that you don't get into the trouble of finding low-paying assignments or scam jobs.
FlexJobs also lets you do a custom job search, where you select the categories of work, the experience level, the work schedule you are available to write for so that you can browse through jobs which match your requirement instead of wasting time on browsing through job listings that aren't your choice of work.
To get access to freelance jobs on this website you need to sign up to FlexJobs and subscribe. The prices for a 1-month subscription will cost you $14.95, a 3-month subscription will cost you $29.95 and the best value deal for 1 year will cost you $49.95.
Conclusion
You now have the answer to 'where can I find freelance jobs' and as you can see, freelance writing is now booming and there is a there's no dearth in the number of jobs available for freelancers who are beginners who want to build their profile and get paid, and also advanced writers who want to upskill their freelance game.