Capture Attention and Drive Traffic with Catchy Headlines: 7 Ideas for Blog Titles
Have you ever come across a blog that got you to open and read it? It's probably the title of the blog that captured your attention. 
A blog headline should be crafted in a way that it attracts readers and makes them curious to learn more. It plays a critical role in driving traffic to your blog and improving search engine rankings.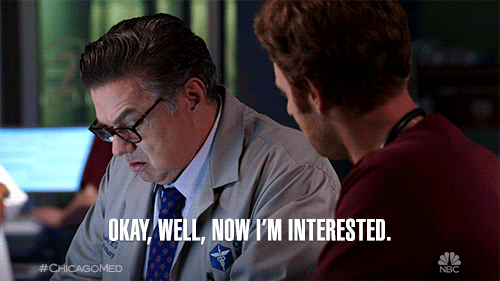 4 Elements of a Powerful Blog Title
Before you start thinking of ideas for blog titles, let's take a look at what makes a powerful blog title.
Be concise, unique and specific
It's possible that many of your blog title ideas might be similar to those of other blog writers, and they may be selling the same idea. So, what makes your blog stand out? 
An effective title should be crisp and specific. The more specific and unique the headline, the higher chances are that people will click on it to read more.
Offer value and engage readers
It is vital to create content that gives value to your readers. Your headline should deliver a clear benefit for the people clicking on your blog.
Use specific words in the title to describe the topic and define its value proposition. Ask yourself:
Why should someone read my blog post?
What does my blog post have that others don't? 
How do I offer value through my blog's content?
The answer to these questions creates your value proposition.
Use numbers
Add numbers to your blog headline to catch your reader's attention and set expectations of the variety of information available.
Add the target keyword
Optimize your content for your target audience to take your blog to the top of search engine results. Adding appropriate SEO keywords to your blog title helps in gaining higher search rankings, boosting visibility and driving more organic traffic.
7 Ideas for Blog Titles
Now that you know the elements that go into crafting an effective blog title, let us look at how some headlines work better than others. 
Here are seven formulas for blog titles that will capture attention and drive traffic to your blog posts:
Blog Title Idea #1: The Classic How-To Post
How-To headlines always promise the readers a solution to a problem. Such posts do a deep dive into a problem and offer specific, actionable advice. 
For example, if you want to write about how social media can raise brand awareness, you can craft a headline such as "How to Use Social Media to Raise Brand Awareness". This is exactly what your readers are looking for.
Formula: How to [Achieve Something Specific]
Blog Title Idea #2: The Guide or Cheat Sheet Post
Who doesn't want a complete guide of everything there is to know about a topic of interest? 
The idea behind such articles is to write a comprehensive post while offering a holistic view of the topic in question. 
So, if you're writing an article on how to start a freelance business, you might want to talk about topics ranging from the types of freelancing and choosing your niche to finding clients and marketing your services.
Formula: The [Adjective] Guide to [Specific Subject]
Blog Title Idea #3: Mistakes to Avoid Post
Using power words like errors, mistakes and goof-ups as these are very high in attracting the reader's attention. 
Having a guide about what to avoid makes your audience curious because they can relate to it and use your blog as a roadmap for the future.
For instance, here's a recent blog post I wrote on the biggest blogging mistakes one should avoid.
After all, everyone wants to know about what they should not do or mistakes they should stay away from in order to succeed.
Headline Formula: X Common [Topic] Mistakes You Should Avoid
Blog Title Idea #4: The Listicle
A study by University of Athens revealed that people preferred "creative and uninformative" types of headlines which are often seen in listicles.
Listicles simplify a lot of information into one clearly structured and ordered list, helping readers grasp it with ease. They are also highly shareable and make it easier for people to retain the information. 
Headline Formula: # [Adjective] Ways to [Topic]
Blog Title Idea #5: The Why Post
Usually it is said that people are more interested to know 'how to' rather than to know 'why'. But that is not necessarily true. People want to understand why things are the way they are. This formula works when you want to prove a surprising fact in your blog post.
Headline Formula: Why [Fact]
Blog Title Idea #6: The Best Ways Post
This is one of the most powerful headline ideas for SEO as they exact-match the common searches that people make. 
Think about this: you are trying to lose weight and gain muscle. So, isn't the first thing that you might type on your search engine be the "best ways to lose weight and stay fit"?
Headline Formula: Best Ways to [Achieve Something Specific]
Blog Title Idea #7: The Competition Post
There are choices in everything. 
Do you want to watch a movie on Netflix, Prime, or Hulu or listen to songs on Apple Music or Spotify? From restaurants and software to insurance packages and apparel — the options are endless. 
People want to direct their time, money and energy on the best available, so it's always a competition between one brand and another. 
These competition headlines are focused on making comparisons and distinguishing which choice is better than the other. So, you'll find audience traffic and engagement converging on your blog post as there are diverse groups to support every point of view.
Headline Formula: [Topic 1] vs. [Topic 2]: Which is Better and Why?
Conclusion
As we now know, a well-thought out and researched blog headline does wonders for a blog post. So, use these headline formulas to create titles that capture attention and compel people to read your blog post.
Published
November, 4 2020