8 Common Errors in Resume Writing that Should Be Avoided at all Costs
Resume writing may seem like a simple task, but there are some common errors people make that cost them the opportunity to be shortlisted for an interview.
According to a recent report by Resume Now, 24% of hiring managers spend less than 30 seconds on a resume. A resume with errors stands no chance to be noticed or considered.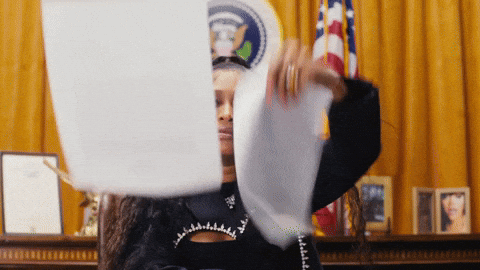 Source
As a freelance resume writer, your job is to ensure that your clients' resumes are polished and error-free to increase their chances of getting the job.
Here are eight common errors in resume writing that should be avoided at all costs and tips on how to avoid them.
1. Grammatical errors
One of the most grievous errors you can make is submitting a resume with grammatical errors and typos.
Such errors reflect poorly on your attention to detail and indicate that you didn't bother to proofread your own resume — so why should a hiring manager waste their time doing it? Your chances of landing the job will immediately sink.
After completing a resume, review it thoroughly before handing it off to your client. Alternatively, you can run the resume through a grammar checker like Grammarly or have someone else review it so they can catch any errors you may have missed.
2. Not including a resume summary
Another common error in resume writing that you should avoid is failing to include a resume summary. A resume summary is a brief overview of your qualifications and experiences. It's often two to three sentences long and placed at the top of your resume, just below your contact information.
Without a resume summary, it's hard to catch the attention of potential employers since most of them don't have time to read every detail in every resume.
To prevent your resume from being entirely passed over, always spare time to write a good resume summary to give your clients a better chance at being shortlisted.
A good resume summary should summarize your professional background, highlight your strong character traits, key achievements, and show how you can help the employer achieve their goals. It should also be well-customized to match the job you are applying for.
3. Not highlighting key achievements
Failing to highlight key achievements makes a resume look weak and may prevent your client from landing the job. Achievements are often a reflection of hard work and dedication, and they can give potential employers an idea of what a candidate can achieve.
One mistake most people make when writing resumes are simply listing their job duties and forgetting to highlight their most impressive achievements.
When writing a resume, use action verbs (e.g. directed, executed, headed, chaired, coordinated, etc) and specific numbers, where possible, to highlight key accomplishments.
For instance, if the candidate increased company sales by 30% at their previous job, be sure to mention that in the resume.
4. Focusing too much on irrelevant details
Vagueness is also among the common errors in resume writing you need to avoid at all costs. When describing your skills and experiences, avoid focusing too much on irrelevant details like hobbies, interests, or basic skills that add no significant value.
Your potential employer may not be interested in some details, like experiences that are unrelated to the job vacancy. Also, don't include personal interests or hobbies unless they directly relate to the position or make you more qualified for the job.
For instance, when applying for a marketing position, listing experience with social media could help you stand out. However, listing that you like hiking on weekends is irrelevant and will only take up valuable space on your resume.
5. Making your resume too long or too short
An ideal resume should be two pages long. If you write a resume that's too short, you may not be conveying all the information your potential employer needs to know.
On the other hand, writing a resume that's too long may overwhelm the employer, and they may not end up reading the resume after all.
Generally, you don't want your resume to be more than two pages long. One to two pages will be sufficient if the candidate only has a few years of experience. The goal is to include only relevant information and leave out anything that doesn't directly support their job candidacy.
6. Not tailoring your resume to the specific job description
A generic resume is a surefire way to get ignored by a potential employer. A common mistake people make when writing resumes is not tailoring the resume to the specific job they are applying for.
Many employers will pass over such resumes and assume that the candidate didn't even read the job description. Applicant Tracking Systems (ATS), which most employers currently use to scan resumes, are also likely to mark you as unqualified if your resume is not compliant with the employer's requirements.
To avoid this mistake, always review the job listing carefully and include keywords and phrases from the job listing in the resume.
For instance, if the job listing mentions "attention to detail" as a required skill, be sure to showcase a time when you utilized this skill in a previous role to achieve the desired results.
7. Including incorrect or outdated information
Another error in resume writing you should avoid is including incorrect or outdated contact information in a resume. Such errors include:
Incorrect email address
An outdated phone number that's not in service
Listing the wrong previous employer address
Listing outdated referee details
Additionally, you may be tempted to include false information about your job experiences and qualifications. Such temptations may cost you the job since the prospective employer is likely to detect the lie during the interview.
To avoid this error, always double-check all the contact information you include on the resume to ensure they are accurate and up to date. Also, include only correct information that the candidate can justify through supporting documents.
Otherwise, your candidate runs the risk of being disqualified or getting fired if the lie is discovered after they're hired.
8. Poor formatting
Poorly formatted resumes are a major turn-off to potential employers. If you don't take time to format a resume appropriately, it may be hard to read, and the employer may skip it entirely.
To avoid this error, ensure your resume is easy on the eyes by using simple, clean, consistent fonts. Also, add plenty of white space to make reading less tiresome.
Stick to a standard font like Times New Roman or Arial, and use headings and bullet points to organize your content in an easily digestible way.
If your resume is difficult to read or just plain uninspiring, the potential employer will likely move on to the next one without giving yours a second look.
FINAL THOUGHTS
A resume is one of the most critical tools in the job search arsenal. You want it to be the best it can possibly be to make you stand out from the pool of applicants. Therefore, it's vital to write resumes that are error-free and convey all the essential information about your qualification for the job.
As a freelance resume writer, it's always your duty to help candidates impress their potential employers and land their dream jobs. That said, strive to avoid these common errors in resume writing at all costs for your resumes to be top-notch and high-performing.
Published
October, 20 2022