Know the Difference: Copywriting vs Content Writing
Copywriting and content writing are often used interchangeably but they're quite different from each other. While they are both a form of marketing communication, they each serve a unique purpose.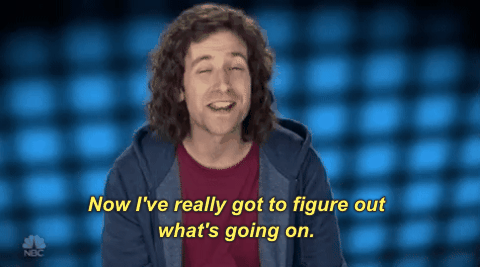 Source
If you're new to the world of freelance writing and are wondering how to position yourself, here's an article you'd want to read before you pitch to potential clients.
Before we dive into copywriting vs. content writing, let's understand the meaning, purpose, and formats of the two terms.
What is Copywriting?
Copywriting is used to create copy-texts for the intent of advertising, marketing, and selling of product or service.
The goal of a copywriter is to turn audience traffic into quality leads, and the best kind of copy-text persuades the audience to take an action related to your business' sales process, focusing on communicating creatively with fewer, catchy words rather than vice versa.
Take a look at a few specific content format examples that copywriters have to write:
Social media posts
Product pages
Website sales copy
PPC Landing Pages
PPC ads (online & offline)
Catalogs
Television, radio or video scripts for promotions/advertisements
Website forms
Chatbox scripts
Billboard taglines
Slogans, flyers
What is Content Writing?
Content writing that is generally required in digital marketing strategies, is used for informing or educating the audience. The primary goal of a content writer is to answer a particular question or solve a specific problem that the audience needs.
The purpose of content writing is also to generate website traffic using Search Engine Optimization (SEO) and increase audience engagement by creating relevant content and using persuasive language.
The content should be able to gain the trust of your readers so that once they understand the offer and are truly intrigued by it, they could decide if they eventually wanted to make a purchase.
Content writers are also required to research their prompts thoroughly to write a copy text with hard facts and sources so that your readers don't get confused or stray with the information they receive. This will eventually prove that your writing is authentic and credible, making Google rank your content on the first page of the search engine.
If done correctly, this method drives organic traffic, generates leads and increases sales.
Here are a few examples of common formats for content writing projects:
Blog posts
Website copies
Website articles
Email newsletters
Case studies and white papers
Social media posts that drive readers to get informed instead of sales
eBooks
Newspaper & Magazine pieces
Tutorials
Podcast copies
Film scripts
'About Me' pages
Guides & How-To Articles
What's the Difference: Copywriting vs. Content Writing
Here are the major differences between copywriting and content writing.
1. Overall Goal
The biggest difference between copywriting and content writing is its intent.
Content writing aims to inform your audience about a particular subject and convince them of your argument – it can range from your business brand to interesting concepts, the use of technology, to an event, or anything that requires your readers to understand the meaning behind the subject before making any decisions.
Whereas on the other hand, copywriting's main goal is to sell by writing short, crisp, quality, and engaging content to incite an emotional response from your audience, so that they can be compelled to buy your products or require your services.
To simplify, anytime that you find a Call-To-Action (CTA) such as 'Order Now', 'Sign Up', 'Click Here', you're looking at a piece of copywriting material.
2. Length of Content
Generally, a content writer writes long-form content in the form of blog posts, eBooks, Articles, and more, as these formats are required to be researched thoroughly so that you can explain your topic effectively. This form of content could be between 500-5000 words.
Copywriters mostly write short-form copies such as product descriptions, social media posts, brochures, sales copies, and more, which need to be short, creative, and quirky and should be able to engage the readers successfully.
3. Required Experience or Skill set
Copywriting and content writing fall under the same bracket of marketing communications, but both require different skill sets, training, methods, and expertise.
If you're looking to pursue content writing, you're required to:
Have strong research skills
Have a wide vocabulary
Use good writing tools
Pitch quality content ideas
Know your way around CMS platforms
Have very good knowledge of SEO
Quality editing and proofreading
Ability to write on different topics and subjects
Have a business mindset
If you're looking to become a copywriter, you're required to:
Be a creative thinker
Understand the brand to deliver the needs of the audience
Know how to tell a story
Create crisp, snappy short-form content
Good knowledge of relevant terms and SEO keywords
4. SEO
Any piece of high-quality content submitted, be it long-form or short-form, needs to rank high on Google. But in this aspect, content writing wins the SEO requirement ratio by a lot, for several reasons:
Content writing is always in long-form format, so it would include a larger number of keywords than in short copywriting copies.
Content writing offers high value, purely informational content for its readers, whereas copywriting offers commercially inclined, sponsored content.
Content writers are generally hired to bring in organic traffic whereas copywriters are purely action-driven.
Due to the length and type of briefs available in content writing, content writers are more adept and have superior knowledge of SEO keywords than copywriters.
Key Takeaways
Copywriting vs. content writing – both quite similar in being equally important for the success of your marketing goals and efforts, but still very different in terms of content creation, delivery, purpose and format.
At the end of the day, writing that matches your content's purpose, helps you make a choice to pursue either of the two fields for your upcoming successful freelance career.