80 Examples of Action Verbs in a Resume to Leave a Lasting Impact
Action verbs are words that describe specific activities, and they help make your resume more focused and action-oriented.
These words concisely demonstrate what you've accomplished in your work history and show your specific skills and abilities. Resume writers use action verbs to make the candidate's accomplishments stand out and illustrate what they bring to the table.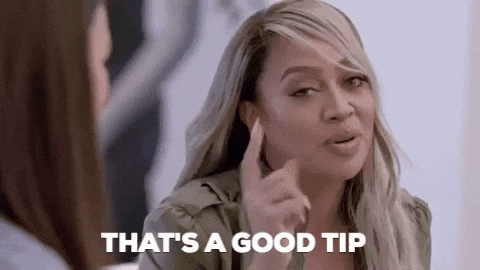 Source
In this post, we review examples of action verbs in a resume that you can use to make your clients' resumes stand out and boost their chances of landing the job.
1. Action verbs to show leadership and management
Leadership and management are among the top skills employers look for in a potential candidate.
If the candidate has held leadership positions and played management roles in their previous jobs, you can help them highlight the experience by using the following action verbs:
Mentored
Inspired
Coached
Trained
Supervised
Championed
Managed
Spearheaded
Example: "I managed a team of 25 salespeople, whom I mentored and guided to reach their quota goals."
2. Action verbs to highlight accomplishments
When writing a resume, the candidate's accomplishments are among the key elements that should stand out. Employers look at accomplishments to gauge whether the candidate is ambitious or aggressive enough to handle the role ahead.
Some of the best action verbs you can use for this purpose include:
Achieved
Established
Founded
Projected
Acquired
Documented
Attained
Outperformed
Example: "I achieved a 20% increase in sales in the second quota through an innovative marketing campaign."
3. Action verbs to symbolize teamwork
If the candidate worked as part of a team or led a team towards a course, you can use the following action verbs to demonstrate that they were a good team player:
Supported
Collaborated
Encouraged
Persuaded
Enabled
Cooperated
Facilitated
Inspired
Example: "I facilitated weekly team meetings and inspired inter-departmental cooperation."
4. Action verbs for good communication skills
Effective communication skills are essential for any job position. Employers want to recruit a candidate who knows how to communicate well with their juniors, seniors, and peers at work. To show that the candidate has the right communication skills, use the following action verbs when writing the resume:
Advised
Informed
Explained
Interpreted
Clarified
Convinced
Instructed
Presented
Example: "I explained complex financial products to customers and convinced them to sign up for our premium products."
5. Action verbs to show creativity and innovation
Creativity and innovation are some of the key factors that drive companies forward; that's why employers are always on the lookout for such skills.
Examples of action verbs in a resume that you can use to show a candidate is a creative and innovative person include:
Designed
Customized
Formulated
Created
Brainstormed
Modeled
Launched
Initiated
Example: "I created and launched a new marketing campaign that increased the company's sales by 30%."
6. Action verbs to demonstrate problem-solving skills
In any organization, a valuable employee is one who can identify problems, brainstorm, and come up with viable solutions.
A candidate who demonstrates practical problem-solving skills always stands out from the competition. When writing a resume, use the following verbs to show the potential employer that the candidate is a good problem solver:
Implemented
Improved
Streamlined
Recommended
Resolved
Restored
Overhauled
Eliminated
Example: "I streamlined the financial reporting system and eliminated the loopholes that brought losses to the company."
7. Action verbs to illustrate planning and coordination
Planning and coordination skills are essential when applying for a job in any organization.
These skills tell the potential employer that you can be trusted to give direction and help them allocate resources in an efficient manner.
When writing a resume, demonstrate that the candidate is a good planner and coordinator by incorporating the following action verbs:
Arranged
Planned
Directed
Administered
Chaired
Headed
Delegated
Coordinated
Example: "I headed the team that planned the school's 100th-anniversary celebration, which went down successfully."
8. Action verbs for research and analysis
Research and analysis are some critical skills that help in troubleshooting and improving situations within a company. However, not many candidates are keen to highlight such rare skills in their resumes.
If your candidate has participated in activities involving research and analysis, here are some action words you can use to highlight the experience:
Experimented
Analyzed
Discovered
Evaluated
Audited
Assessed
Investigated
Diagnosed
Example: "I experimented with different data analysis methods and discovered that X yielded the most reliable results."
9. Action verbs to highlight responsibility
Responsibility demonstrates a candidate's ability to accomplish tasks allocated to them without failure or excuses. It also shows that the candidate can uptake extra roles and be accountable for every task involved.
As a resume writer, you can demonstrate that a candidate is responsible by including the following action verbs in their resume:
Delivered
Executed
Guided
Trained
Facilitated
Initiated
Coordinated
Operated
Example: "I initiated a graduate trainee program and coordinated different departments to support the junior employees."
10. Action verbs to show support
A good employee should have a sense of support towards their colleagues, whether they are juniors, seniors or their peers. Supporting each other creates harmony in the workplace and enhances teamwork.
Here are examples of action verbs in a resume that show the candidate has a sense of support:
Advocated
Educated
Informed
Nurtured
Intervened
Referred
Fielded
Advised
Example: "I advocated for policy change in the organization in favour of women and educated women on their rights at the workplace."
CONCLUSION
Action verbs are powerful words you should always include when writing a resume. They help you show off a candidate's skills and abilities in a way that makes them stand out from the competition.
Onwards, use these 80 examples of action verbs in a resume to help you create a lasting impression.
If you're unsure which action verbs to use, look at the job listing and try to mirror the language used in the ad. This will help you create an effective resume and show potential employers that the candidate has done their research and are serious about joining their company.
Published
December, 5 2022