How to Blog Consistently and Never Run Out of Content?
If there's one common thing they say about blogging, it's the importance of being consistent. 
From driving traffic and reaching new readers to making money blogging – the key to growing your blog lies in consistency.
Moreover, with over 2 million posts going live every day – it's safe to say that blogging is becoming hugely competitive and in order to stand out and be considered, the least you can do is blog regularly.
Well, it's easier said than done.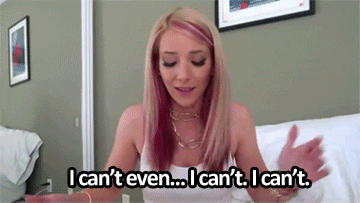 There will be days when you will have ideas pouring in but what happens when you feel like you've covered everything you had to?
Whether you call it a writer's block or just plain lack of motivation – the truth is you have nothing new to write about.
Now that's exactly what blogger nightmares are made of.
6 Smart Tactics to Never Run Out of Content and Become an Idea Machine
Don't we all dream to become idea machines and to just have a consistent stream of fresh, new ideas we could bring to fruition?
Sadly, that doesn't always happen. However, all is not lost – there are ways to condition your mind to come up with ideas.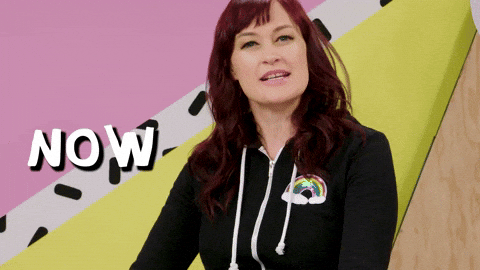 Taking a leaf from my experience, I've put together six smart ways to blog consistently and never run out of content ideas.
Be Updated on Trends
Are you blogging with blinders on? If yes, it's time to change your approach.
You need to keep your eyes open and be updated on the latest trends and happenings in your niche. They can be the biggest source of inspiration for your blog posts.
Let's say you blog about social media and you read about the rise of TikTok. How about writing a post on it and sharing your perspective too? That way, you jump onto the bandwagon early and deliver topical blog posts your readers will enjoy.
Now, the question is – how do you stay updated? Here's how.
Follow influencers in your industry on Twitter and LinkedIn
Join LinkedIn and Facebook Groups
Set up Google Alerts for keywords and topics related to your niche
Subscribe to relevant blogs
Spy on your Competitors
When you're blogging, it's always a good idea to keep an eye on your competitors.
Start with making a list of competitors you want to track. You can use a tool such as BuzzSumo to understand how their content is performing and take special note of the posts that get a lot of shares.
Another way to make this work for you is by evaluating gaps in your competitor's content – is there something they missed out on? Can you write a more comprehensive post on the same topic?
It's also a good idea to check the comments section on their posts to see if someone's asking a specific question you can address in your blog post.
Browse Forums
Not many realize but forums such as Quora, Reddit, and even Facebook and LinkedIn groups can be a huge source of inspiration.
They give you an insight into the burning questions and challenges your potential readers are facing. You can take cues from there and create blog posts, addressing those pain points and challenges.
Let's say you're writing a post on 'side hustle'. All you have to do is type the keywords 'side hustle' on Quora and you'll be met with a series of questions people are asking. Pick one that's got a lot of engagement and create a detailed blog post on it.
'Listen' to your Readers
Ultimately, it's about creating content that your readers would be interested in. So, why not ask them what they want to read about?
Send them a survey and ask them what kind of posts would they like to see. Make sure the survey form is short and easy to fill – that's the most effective way to ensure maximum responses.
It's advisable to send close-ended questions so it's easier to analyze trends in the responses. 
You can create an online survey for free in minutes using tools such as Google Forms and Survey Monkey.
Repurpose Past Content
Most of us are so focussed on creating new content that we don't realize that you can still create fresh content by repurposing past blog posts. By doing this, you not only save time but also find avenues to reach new readers.
Here are some ways you can repurpose your past content:
Break down your blog posts into social media content
Convert blog posts into videos
Create pillar page content with posts that fall under the same umbrella topic
Transform an old post into an infographic
Apart from repurposing past content, you should also consider updating old posts. HubSpot did a study and found that 76% of their monthly blog views came from "old" posts, making it important to optimize past content to make it more accurate, fresh and have it rank better.
Maintain an Editorial Calendar
"What has maintaining an editorial calendar got to do with not running out of content?"
Well, having an editorial calendar for your blog lets you plan content in advance. You're able to get a bird's eye view of the kind/category/format of posts you're posting and what you can do to improve.
Secondly, an editorial calendar helps you become more consistent in terms of blogging. When you plan out the month's content, you give yourself a goal and work towards that.
Regardless of the frequency of posting, what's important is committing to the number of blog posts you want to publish and abide by it.
Some tools you can use to plan your blog content are Trello, Google Sheets, or ToDoist.
Yes, it's tough to churn out content on a regular basis but with these six smart tactics in mind, there's no stopping you from transforming into an idea machine and never running out of content that your readers will enjoy.