How to Choose a Niche for your Blog: 6 Smart Tactics
Imagine starting a new blog excitedly and writing a few blog posts at a stretch only to regret choosing that niche. Terrifying, isn't it? 
Whether it's the lack of topics to write about or loss of interest, the truth is that you chose a blog niche on a whim and now you're stuck with it.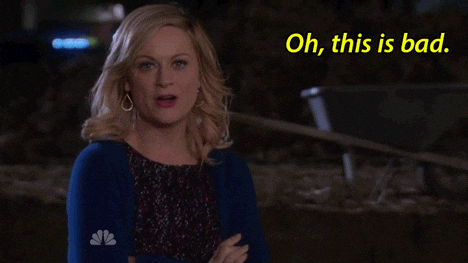 Picking a blog niche is like choosing a partner — you need to be interested in it to be invested in it. After all the effort you put into starting a blog, you want to choose a niche that helps you expand readership and grow your blog. 
In this article, I'll tell you how to choose a niche for your blog that you won't regret months later.
5 Tactics to Choose the Right Blog Niche
Choosing a blog niche might sound like a straightforward affair but let me tell you, it's not. It's important to spend a good amount of time brainstorming and doing research before you finally take the decision.
"But I can write about motherhood, college life, home décor and money-saving hacks.."
Good for you but not the best way to start a blog. Picking a blog niche is essential because it helps you focus your blogging efforts and find a targeted audience. You have to aim to be an expert in the niche rather than writing about everything yet nothing.
The niche you select needs to be a mix of your interests, skills and experience, along with having a potential to be profitable in the long run.
Here are five tactics to help you choose a niche for your blog.
Brainstorm niche ideas
Open a blank document and do a complete brain dump — yes, jot down every blog niche that you can think of. Consider these questions for a productive brainstorming session:
What interests you?
What are you passionate about?
What are your hobbies?
What is your educational and professional background?
What are the kind of articles, books and magazines you read?
What kind of content do you enjoy reading and watching?
By the end of this step, you'll be left with a list of blog niche ideas. Some examples include:
Fashion
Home décor
Freelancing 
Entertainment 
Blogging 
Cooking and recipes
Travel
Fitness
Technology
Remember — the niche you pick should not be too broad or narrow. A broad niche won't be focussed enough and a narrow one won't make for a sustainable option in the long run. 
Let's say you're interested in food and cooking. While you can start a food blog, why not narrow it down to healthy recipes, vegan recipes or even one focussed on a specific cuisine.
Do keyword research
The purpose of keyword research is to understand how many people are searching for topics related to the niche of your choice. In other words, it tells you if there's a demand for the niche in the market. 
While Ahrefs is my go-to tool for keyword research, if you don't have an account yet, you can also use Google's Keyword Planner to do keyword research. 
All you have to do is enter the broad keywords in the search bar and you'll get access to the average monthly searches for the respective terms.
Here's an example for 'vegan recipes', 'healthy recipes' and 'healthy dishes'. With around 7,300 keyword ideas and high average monthly searches for these keywords, it's safe to say that starting a healthy food blog is a good idea.
Repeat this step for each of the niches you brainstormed and evaluate their individual potential.
Check trends and forums
So you've done the necessary keyword research to understand if people even care about the list of potential niches you listed out. 
The next step is to dig a little deeper and understand if the niche is growing or decreasing in interest. Google Trends is the perfect tool for finding this out. 
Now that's a healthy graph for 'vegan recipes' — it shows a consistent performance in searches.
In addition to this, you should also browse forums such as Quora and Reddit to understand what people want to read about in the particular niche. This will give you top-level topic ideas and help you understand if you're genuinely interested in writing engaging content on it.
Evaluate profitability
"I don't want to make money from my blog" — said NO blogger ever. 
Every blogger starts with a hope to make money blogging some day. Hence, it's extremely important to evaluate how profitable the blog niche is before you go all-out. 
What decides profitability? The ability to get your audience to pay for your products, services or content in the particular niche. 
A good way to check if your blog niche ideas are profitable is to browse Amazon. Being the largest online retailer, it helps you understand if people are paying money to buy products related to the niches you're considering.
Do a competitor analysis
Entering a blog niche that is crowded with competitors decreases your chances of being heard. Another way to look at this is to find the competitors in your blog niche, study the kind of content they post and find a unique angle that will set you apart from the rest. 
It's also a good idea to check their comments section to see how their content is being received and identify gaps you could address in your blog.
5 Successful Bloggers with Focussed Blog Niches
Now that you know how to choose a niche for your blog, here are a few examples of successful bloggers who have built a loyal audience and gained authority in their niche, owing to their focussed efforts.
Pat Flynn
Blog: The Smart Passive Income
Niche: Online business and entrepreneurship
Lindsay Ostrom
Blog: Pinch of Yum
Niche: Cooking and recipes
Abby Lawson
Blog: Just a Girl and Her Blog
Niche: Home décor and DIY
Elna Cain
Blog: Elna Cain
Niche: Freelance writing
Carolyn Mohr
Blog: The Wonder of Tech
Niche: Technology
The Takeaway: Choose a Niche for your Blog
A well-thought of niche sets the foundation for a successful blog. So, don't take choosing a blog niche lightly. Follow these five tactics to come up with a niche that not only interests you but also makes for a long-term, profitable option.