How to Create an Editorial Calendar for your Blog: 6 Pro Tips
Consistency is key to blogging success but let's face it, it's super tough to be consistent. There will be days when you will be filled with ideas and others when you won't know what to write about.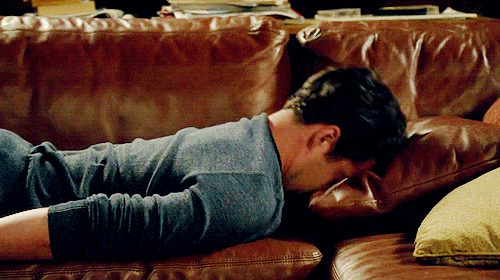 But hey — there are bloggers who have been publishing a consistent stream of articles every week for years together.
Wondering how they achieve that? By creating an editorial calendar for their blog.
A blog editorial calendar is hugely underrated. People don't realize the kind of discipline it brings to one's blogging efforts. From brainstorming ideas to writing, publishing and promoting content — having an editorial calendar for your blog gives you a much-needed bird's eye view.
In this article, I'll take you through six tried-and-tested tips to build a robust editorial calendar for your blog.
6 Tips to Build an Editorial Calendar for your Blog
An editorial calendar should not be looked at as additional work — it forms the skeleton of the blog. It gives it direction and purpose while helping you blog consistently and increase readership.
That's not all, if you're working with a team, an editorial calendar for your blog ensures everyone is aligned and chasing the same goals.
Let's take a look at how you can create a blog editorial calendar and become more consistent.
1. Establish blogging frequency
"How often should I publish blog posts" — this is an important question to ask yourself before you start working on the editorial calendar.
You might think posting daily is the fastest way to grow your blog but that's not true. You need to give your blog posts time to get the visibility they deserve and gain traction. HubSpot recommends smaller, brand-awareness focused blogs to post one to two times a week.
That said, if you're a one-man army and are unable to do so, it's fine as long as you opt for publishing regularly. For instance, you cannot publish three consecutive posts and disappear for two months. Instead, be realistic about establishing your blogging frequency and commit to it.
2. Decide content buckets
While you can brainstorm a host of topics and create content surrounding it, why not go a step further and create content buckets first?
Creating content buckets refers to categorizing posts under different themes, helping you meet specific needs or cater to specific audiences. So, start with identifying your blogging goals — building brand awareness? Educating readers? Driving traffic? Establishing expertise?
Accordingly create content buckets for each of the goals. For instance, while developing the blogging strategy for Writers Per Hour, we created three key themes:
Informational (eg. 7 Creative Graduation Speech Ideas that Will Get You a Standing Ovation);
Educational (eg. The Complete 8-Point Essay Checklist for Students);
Entertaining (eg. 17 Hilarious Essay Writing Tweets Every Student Can Relate To).
While they all had the same overarching message, they included a different set of topics.
3. Create a template
Creating a template streamlines the blogging process while ensuring you're including and tracking the key components involved in writing a blog post. 
11 elements you must include in the editorial calendar for your blog
Content headline
Content bucket/theme
Number of words
Blog writer
Due date
Publish date
Last edited date
Published article link
Target keyword
Call-to-action
Social media status
Here's what my editorial calendar template looks like.
4. Use reliable tools
Tools make it easier to manage an editorial calendar for your blog. All you have to do is upload the template you created in the previous step and plug in content. Not only does it save you time, it also lets you organize articles more effectively.
List of tools you can use to build your blog editorial calendar
Google spreadsheets (This one's my personal favorite)
Trello
CoSchedule
HubSpot
5. Brainstorm topic and keyword ideas
Now, it's time to fill those gaps.
Start by brainstorming broad-level topic ideas that would be relevant to your niche and readers. It's a good idea to jot down those ideas in a separate brainstorming spreadsheet and keep adding to it as and when you get new ideas.
The next thing you need to do is finding the right target keywords. I find Ahrefs' Keyword Explorer to be an effective tool for this exercise. Enter the broad topic and the tool will offer a host of keyword ideas and commonly asked questions.
For example, here are the keyword ideas for 'make pancakes'.
It's important to optimize your blog post for the right target keyword in order to boost visibility and attract relevant traffic.
Another place you can check to get topic ideas is the 'searches related to..' section on the search engine results page (SERP).
This tells you what people are commonly searching for and what the dominant search intent is, helping you create content that people want to read.
6. Keep updating the calendar
Your blog editorial calendar is not written in stone. It's important to continually keep track of the latest happenings and make improvements in the calendar. 
While evergreen content will always remain relevant, it's a good idea to leverage trends to create seasonal content. It shows that you're aware of what's happening in the world and lets your blog piggyback on the traction.
For example, let's say, you're a home décor blog — as we know, the coronavirus pandemic outbreak has got everyone working from home. Keeping that in mind, you can write a blog post on home office decoration or small office décor ideas.
So, be flexible and keep space for making changes in your calendar.
The Takeaway: Create an Editorial Calendar for your Blog
If you're serious about blogging and want to grow your blog, it's imperative to create a blog editorial calendar that brings order to the chaos. 
Not only does it help you plan and organize content, it also saves you time and lets you focus on the more important tasks at hand. 
So, don't take editorial calendars lightly — follow these six tips to create one that accelerates your blog growth.