How to Find Ghostwriting Clients and Grow Your Freelance Writing Career
Every writer knows how special a feeling it is to get their bylined articles published. But is it the be-all and end-all of being a writer? Not quite.
As someone who wants to kickstart their freelance writing career, it's a good idea to expand your search and find ghostwriting work too.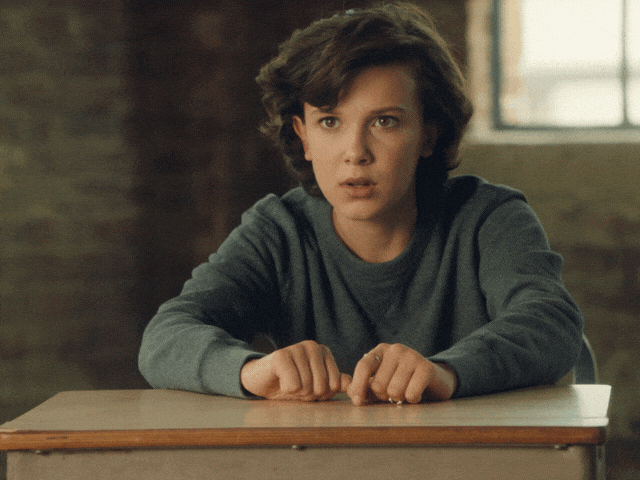 As you may know, ghostwriting involves writing for someone else. This can be on behalf of a company, agency, or individual.
Long story short: you write articles but don't see your name next to the finished piece.
The good news is that the increasing demand for content has led to a rise in demand for ghostwriters.
According to PayScale, the average hourly pay for a ghostwriter is $35.61.
It's safe to say that ghostwriting is a lucrative way to grow your freelance writing career.
Let's take a look at how you can find ghostwriting clients and land high-paying projects.
1. Build a Portfolio
To build your brand and ghostwriting portfolio, it's easy to find writing portfolio websites and use them as a temporary measure. But if you are in it for the long haul, you need to start from scratch, adding in every writing assignment that you have received, worked on, and sent for publishing for many clients.
As you build your portfolio, your potential clients will see your work and have confidence in you to deliver quality articles.
But since you are a ghostwriter and are writing under the author's byline, it is difficult to showcase your potential writing skills and place your name on the assignment that you have worked on.
Here's how you can build a ghostwriter's portfolio:
Include a portfolio permission clause in every contract as most ghostwriting clients have anonymity concerns. State that you reserved the right to include the articles and writing pieces that you've worked on in your professional portfolio. Most are satisfied with this, but some may require additional parameters.
Include excerpt fee-based content, such as eBooks or other revenue-generating products. In your contract clause, state the permission granted for using excerpts of the product on your portfolio, and briefly how you would use it. This helps in showing relevant samples without taking away your client's potential profits and sales.
Maintain a client testimonial section, or client referral catalogs, that show the type of work you do and the valuable service you provide. This depicts your quality of work and how you have helped your clients.
Source
2. Network with people in your niche
Networking is the first step to finding potential clients for any job, in your freelance writing niche. Fix a section of your day for networking with fellow freelancers and ghostwriters and work toward building a relationship with them.
You can attend virtual networking events and get introduced to other fellow writers and potential clients.
Having these connections through networking will benefit your ghostwriting career for a long time because through them you can get new clients, referrals, or learn about new job opportunities.
Your goal is to establish yourself as the go-to writer for your niche because once you hold the top-tier place for freelance ghostwriters, the list of prospective clients just keeps growing. Some of your clients would be into other niches and sooner or later you could also start exploring your writing niche.
3. Browse writing groups, job boards and forums
The easiest way to find clients and fellow ghostwriters is by browsing ghostwriting forums and freelance job boards.
For example, ProBlogger Jobs is a good job board to find ghostwriting jobs.
You can search LinkedIn, Facebook, or Reddit to find groups in your niche. Join these groups to browse freelance writing advice, find ghostwriting projects and also network with clients looking for new writers.
You can pitch your ghostwriting services to prospective businesses, and also mention any additional services (content marketing, strategy writing, scriptwriting, etc.) along with it, if required.
Some forums include:
4. Ask for referrals from existing clients
If you're providing ghostwriting services and require more clients, the best way to market yourself and network is through asking your existing clients or peers to refer you to clients or writing agencies who need ghostwriters.
A good referral from a client is one of the most direct and effective ways to land a writing gig or an interview. But a referral doesn't necessarily have to come from your ghostwriting clients, it can come from anyone that has used your writing services and can vouch for your skills and work.
5. Join content writing or marketing agencies
Content writing or marketing agencies are ideal for developing a ghostwriter's portfolio and career. There are tons of reputed ghostwriting agencies that are looking for writers who can write blog posts, social media posts, email newsletters, eBooks, and more.
The best way to get consistent ghostwriting projects and a good streamline of income is to get hired by these agencies.
Most of the writing agencies require you to fill an application along with a writing sample. So, ensure that you provide your best writing samples of top quality to these agencies for a sure way to get hired.
Some of these agencies that you can explore are:
Source
Conclusion
Ghostwriting is a lucrative option so don't think twice. You might wonder how to find ghostwriting clients without having any bylined articles but these practical tips will help you showcase your work and grow your freelance writing career.
So, arm yourself with referrals, create a fantastic portfolio and — network, network, and did I say network? Because, in the freelance world, there's no such thing as enough networking.