How to Manage Multiple Clients Without Losing Your Mind
Are you losing your mind trying to manage multiple clients and juggling several endless tasks?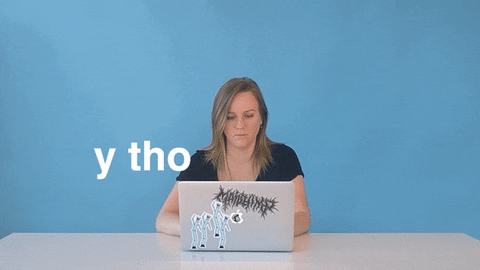 Source
As a freelancer, there will be periods when your freelance business will experience a surge in clients, and this may find you unprepared. Manoeuvring these periods can be overwhelming and leave you burned out if you don't have the right resources and know-how.
If you're having a hard time managing clients, this article will give you valuable tips on how to manage multiple clients without losing your mind and feeling like a pathetic underperformer.
1. Use a calender to track tasks
One of the most effective ways to manage multiple clients is to track your tasks using a calendar. There are several digital calendar apps you can sync with your devices to help you schedule and keep on track.
You can use calendar tools such as Google Calendar and Calendly. If you work alone, you can set reminders every one or two hours to remind you of pending tasks and deadlines so that you don't miss them. If you work with a team, the best practice is to merge your calendars so that you all stay updated on pending tasks and their timeline.
With a digital calendar, you won't need to memorize every task that belongs to every client since that can be tedious and overwhelming.
2. Utilize project management tools to organize your work
The more organized you are, the easier it is to deliver quality work quickly.
Organizing your work is easy if you're working alone. However, if you're managing a team, the most effective way to organize your work is through a project management tool.
Some of the best tools you can use to distribute work to your team and track tasks include:
Basecamp
Trello
Monday
Asana
These project management tools make collaboration and teamwork a walk in the park. They also enhance honesty, transparency, and accountability compared to private email conversations and messages. This will make your work easier and help you manage multiple clients more effectively.
3. Say 'no' when your plate is full
As a freelancer, you may try to escape the feast and famine cycle by accepting too many tasks. Taking more than you can handle is the shortest way to burn out and lose your mind.
To effectively manage multiple clients, don't be afraid to say no when your plate is full. Politely decline last-minute requests, especially those that disrupt your already laid-out plans.
What do you do when you receive a request from your loyal clients whom you hate to disappoint? Explain to them what your plan is, and ask them if they can give you more time to accommodate their requests. If that's not possible, politely decline.
It's better to say no and uphold your reputation than to say yes and deliver poor-quality work.
4. Write down a plan and stick to it
The easiest way to manage multiple clients without losing your mind is to write down a plan and stick with it. Having a long to-do list can be overwhelming and can get you confused about how to get started.
However, a well-drawn-out plan gives you a roadmap on how to tackle every client's tasks. Start by writing down all the goals and deliverables for every project, alongside the expected timelines.
You can create weekly, monthly, or quarterly plans according to your preferences and workload. If you're working with a team, take time to go through the plan with the team, and make any necessary changes along the way.
Remember to communicate your plans to your clients and get rid of difficult clients who don't respect your plans.
5. Effectively communicate with your clients
Communication keeps everyone in the know and eliminates unnecessary friction. As a freelancer trying to manage multiple clients, create a clear communication channel with your clients where you regularly update them on their tasks.
Always seek clarification whenever you need to before proceeding with a project to avoid the hassle of redoing projects. This can get on your nerves and make you lose your mind.
However, try to resist the urge to constantly respond to clients within 10 seconds. This can get in the way of your productivity and make you deliver substandard work in addition to wasting time.
Set a time of the day when you check your emails and respond to clients. It could be first thing in the morning, after lunch or later in the evening according to your preferences.
Also, communicate to your clients in advance if you won't manage to deliver work within the stipulated timeline instead of waiting past the deadline to explain yourself.
6. Manage time wasters
Being a self-employed freelancer, it's easy to fall prey to common time wasters and fail to deliver quality work on time.
Some time wasters you must learn how to manage to include:
Social media
Private calls and messages
Long tea breaks and lunch breaks
Long chats between working hours
Phone notifications from distractive apps (e. News Apps)
Such distractions will waste your time and prevent you from ticking the tasks on your to-do list. Consequently, you'll lose your mind in the last-minute rush of trying to beat deadlines.
For optimum productivity, set a limited time within your day when you can chat briefly, check your phone, sneak into social media, or make private calls without eating into your work time. The best times are often during tea or lunch breaks or at the end of the day in the evening.
Wrapping Up
Managing multiple clients is a skill you have to master for a successful freelance writing career. The good news is that there are several digital tools you can use to make the work easier.
With a digital calendar and a robust project management tool, you can effectively organize your work and track your tasks hassle-free. Always have a written plan for every client's project and say 'No' when your plate is full. Keep your clients in the know through consistent communication and learn how to manage time wasters like social media.
When you stick to these strategies, you'll make your clients happy while keeping yourself mentally sane.