How to Organize a Blog Post and Structure It Well
You've just created a new blog, and have a lot of material to include in your first blog post. The problem is you don't know where to begin. 
"Is writing a blog post supposed to be that difficult," you wonder. Don't worry, I got you. 
That being said, it is critical to know how to organize a blog post so that you can make it an effective read.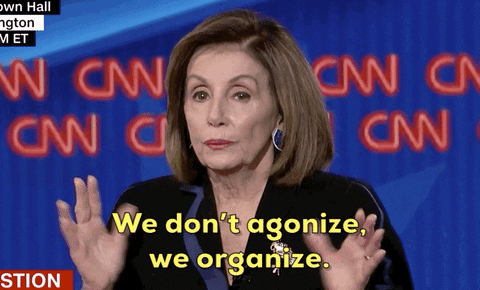 How to Organize a Blog Post in 9 Steps
Organizing a blog post gives it structure, making it easier for readers to digest and process the content with ease. 
Let us take a look at the nine key steps you need to take to organize a blog post and structure it well.
1. Create an outline
The first step to creating content is to craft an outline of all the information that will be written about in your blog post. 
This outline brings an organized structure to your content. It serves as a rough draft and helps you in the writing process by ensuring your thoughts flow in a logical manner. 
Your outline doesn't need to be detailed or extensive. The purpose of an outline is to get guidance on the angle you're taking and aspects of the topic you plan to include.
2. Do keyword research
Before you start writing your blog post, it is recommended to do thorough keyword research. 
To rank in the first few search results, you must know what specific words your target audience uses to search. Use these focus keywords in your blog post content to drive organic traffic to your website and become more visible.
You can use Google's free tool, Keyword Planner, Ahrefs, or Answer the Public to find target keywords and specific queries being asked related to your topic in question.
For instance, this is how Ahrefs' keyword explorer tool looks like.
However, don't make the mistake of stuffing your article with keywords. Remember: your primary goal should be to offer value through the article.
3. Hook your readers
The introductory paragraph for all your blog posts is very important and deserves careful thought. 
Your introduction needs to be clear, specific, and should create a roadmap of what your blog post is about and how it would be of value to the readers. It's the initial hook for your blog post that converts visitors into readers.
It's a good idea to include the target keyword in the first 100-120 words of your article. 
If your introduction is weak, your readers would not be able to gauge enough interest to go on further and read the rest of your blog, regardless of how interesting the topic is.
4. Use subheadings
Attention spans are shrinking. Most people don't have the patience to read an entire page of text-only content and grasp all the information present in it. That's why using headers and subheaders is important because they help break up large paragraphs of text, making your blog post easier to scan. 
It helps to break down your content, emphasize specific points, give your readers the freedom to skim through the blog post and refer to the information that they relate to or would like to read more about. 
This is a more effective option, rather than making them read the entire blog post to get the information they require. Additionally, you could also add specific keywords to your headers for easier understanding.
5. Include original research
One of the important characteristics of a great blog post is to have it backed up with original research and credible sources. 
Having a data-oriented blog post with actionable and relatable key takeaways guides your blog to be perceived as an authentic platform to get correct information from, as well as builds your authority on the specific niche or topic.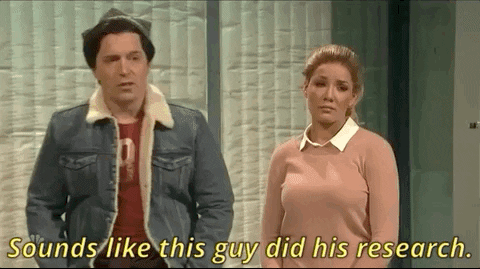 Including well-researched evidence for your claims and advice builds trust in your readers, instigating them to become loyal followers and come back to your blog again and again. 
Authenticity also gets your followers to talk about your blog to others, which in turn helps gain new readers and audience traffic.
6. Incorporate visuals
Adding visuals in the form of images, videos, infographics, or GIFS to your blog post will grab the attention of your readers in an instant, keep them engaged, and convey a lot more than words. Thus, eventually helping people understand and digest complex, long, or text-heavy information easier. 
Visuals are processed 60,000 times faster than text, making it all the more important to incorporate visuals in your blog posts. 
Adding imagery in your blog post also breaks up your text, making it more visually appealing and less intimidating.
7. Place a call-to-action
Every blog post serves a purpose and that needs to be reflected in your call-to-action (CTA) button. 
If your readers have clicked on your blog and have reached the body of your blog post, they are most likely interested to know more about what you have to say. Your content has caught their attention.
You can place the CTA halfway through your blog post, or at the end of the post. Here are some CTA ideas for blog posts:
Ask your readers to sign up to a mailing list
Subscribe to your newsletter
Share your post with their friends
Discuss in the comments section
Participate in a giveaway contest
Avail a service or buy a product
For example, this is the CTA that appears at the end of every Content Marketing Institute blog post.
8. Build inbound links
Enhancing the site structure for your blog is key. This helps your content rank to the top of the search engines, improve your SEO, and makes it easier for Google to find your website. To achieve this, a good inbound linking strategy is very essential and should be a must-do practice for bloggers writing for any niche. 
An internal link connects to another page in your website which is appropriate and relevant to the nature of your content. This should be done by placing an accurate anchor text. By adding these links, Google understands the:
The relevancy of the two linked pages
The value of the posts
The relationship between the two pages
Conclusion
Following these eight essential steps to organize a blog post will help you capture attention and keep readers engaged. The idea is to make it easier for people to read and digest your blog posts while delivering value.
Published
December, 4 2020