How to Start a Lifestyle Blog: A Step-by-Step Guide
How many times have you come across a fun and engaging lifestyle blog only to think, "I wish I could do that too"?
Well, guess what — you can. Starting a lifestyle blog might seem intimidating but it isn't rocket science. Yes, you need a considerable amount of planning, a clear objective and consistency but hey, nothing comes easy does it.
So, stop being a bystander and jump right in.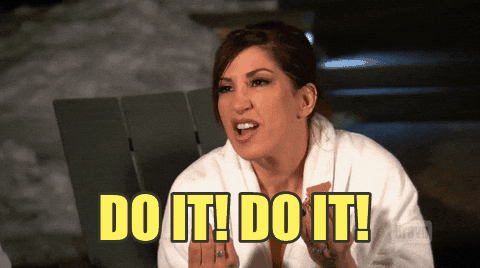 In this article, I'm going to take you through a step-by-step guide on how to start a lifestyle blog. Trust me, it's easier than you think.
How to Start a Lifestyle Blog in 6 Easy Steps
A lifestyle blogger's life might seem glamorous and fun but there's a lot that goes behind it. Before you start your blog, it's important to set a clear objective and pick a target audience. 
Who are you writing for — College students? Working women? Mothers? Middle-aged women?
When you pick a specific target audience, it gets easier to focus your blogging efforts and appeal to them. Don't be that person who tries to make everyone happy because you can't.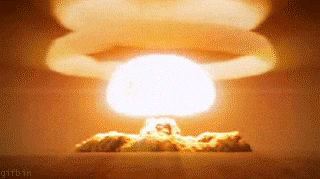 Yes, that's a truthbomb right there.
So, let's get down to business — here's how you can start a lifestyle blog in 6 simple steps.
1. Pick your niche
Lifestyle is a massive category. It covers:
Fashion
Beauty
Food
Recipes
Travel
Money & Finances
Motherhood
Home decor 
Family
Mental Health
College Life
..and a lot more.
Lifestyle blogging essentially constitutes writing about different aspects of your life. While you can have overlaps, what's important is to know where your focus lies.
When you're picking a niche, you need to take a couple of factors into consideration such as:
Where do your interests lie?
How popular is the niche? 
Do you have the scope to monetize it?
For instance, fashion blogs might be the most popular type of blog but does fashion interest you? Can you think of 20 topic ideas related to fashion?
If not then you should think harder.
This is a very important step that sets the foundation for your blog. So, do a little brainstorming and choose a niche that lets you demonstrate your interests, add value and most importantly, enjoy the process.
2. Name your blog
I've come across bloggers who've named their blog on a whim and regretted it later. Naming a blog is like naming your child.
But hey, Elon Musk named his child X Æ A-12 so…
Okay, let's not get that gutsy.
You need to come up with a name that's in line with your niche and target audience. Needless to say, it needs to be unique, catchy and easy to search. For example, a blog name that's too long and complicated might not ring a bell that easily.
Here are a few tactics you can use to come up with a good name for your lifestyle blog:
Make a list of keywords related to your niche and do a mash up (eg. Money Saving Mom)
Use alliterations (eg. Cats Who Code)
Use puns (eg. Two Peas in a Blog)
Add your name (eg. A Cup of Jo)
Make words up using a tool such as Wordoid (eg. Blogilates)
Before you finalize the name, do check if the domain name is available. The last thing you want is to pick a blog name that's already been taken.
3. Select the blog hosting platform
You don't need to be a coder to take your blog live. All you have to do is select the right blogging and hosting platforms. Just the way you need to rent a place to live, the same logic applies to blogs — a web hosting platform is essential to launch your blog.
With so many options available, it can get difficult to narrow down on one. So, let's first understand what you need to look for while making your selection.
You need to select a hosting platform that's easy-to-use and gives you the flexibility to customize your lifestyle blog according to your needs. Ensure it promises a quick loading speed, is safe and comes with SEO features.
As a beginner, I'd advise you to start with a WordPress blog because it's fuss-free and easily compatible with most hosting platforms.
Here are some of the most trusted web hosts you can use in conjunction with WordPress:
While you might be tempted to settle for free web hosting services, I'd urge you to rethink your decision. You need to think long-term. If you're looking to scale your blog quickly and turn it into a profitable business, free hosting is certainly not for you.
4. Design your blog
There's a lot riding on your blog design. Regardless of how pathbreaking your content is, if the layout is cluttered and complicated, there's no way you can retain readers.
The good news is with a WordPress themed blog, it's easier than ever to pick and choose a design theme for your blog. Make sure the layout is clean and simple. It should be easy to navigate and deliver a user-friendly experience.
The design should reflect your personality and the core idea of your blog. For instance, if you're blogging about motherhood, use warm imagery and pastel colors to demonstrate it.
Don't make the mistake of using too many colors and fonts. Stick to 2-3 font styles and colors and you should be good to go.
5. Devise a content strategy
Many bloggers make the mistake of excitedly starting a blog and writing a few posts in succession only to realize that they have nothing more to write about.
Call it lack of planning or motivation to blog — the truth is, you've started a blog and you don't know what to do with it.
This is why devising a powerful content strategy is so important. It helps you organize your blogging efforts and lets you adopt a more consistent approach.
So, put together a content calendar and track your posts. Not only does this help you plan your content, it also gives you a bird's eye view of what's working and what isn't.
I use Google Sheets to plan my editorial calendar. Here's a screenshot of what it looks like.
Editorial calendar example
6. Start writing
Voila! You've done the groundwork and set the foundation. Now, it's about coming up with irresistible content ideas and writing compelling blog posts that attract readers.
Let's not forget that you're writing a lifestyle blog — keep it lively, fun and light-hearted.
While writing blog posts for your lifestyle blog, make sure you use a lot of graphics in the form of static images, videos, GIFs, memes, infographics and more. Don't resort to only using stock photos. Include original photos, giving your readers a peek into your life.
A first couple of posts will give you an idea on what your audience is responding to. So, keep your eyes (and ears) open and create posts that your audience will love to read and share!
Conclusion: Start your Lifestyle Blog Today
"How to start a lifestyle blog", you asked and here you have your answer.
While these six simple steps will help you launch your blog, it's also equally important to remain consistent and find new ways to engage your audience. The most successful bloggers are dedicated and keep their readers in the heart of everything they write.
So, go ahead, start your lifestyle blog, attract traffic and grow your community of readers.