How To Start A Resume Writing Business And Find Clients
The demand for resume writers has grown substantially in the past few years. This is because employers don't have the time to sift through the thousands of resumes they receive.
Employers want a well-written resume that gets right to the point and lets them know how the potential recruit can add value to their company.
Interestingly enough, statistics show that on average every job offer receives at least 250 resumes. Of these resumes, only a handful are chosen to be interviewed.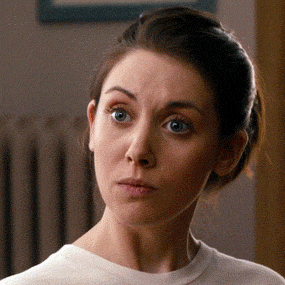 What's more, on average employers take 7 seconds to skim resumes. A resume that attracts an employer's attention quickly is the best way to get noticed and called in for an interview.
This proves that to be noticed, people need to submit solid resumes and here is where you, as a resume writer can offer your services.
Can I Make Money With My Own Resume Writing Business
Starting your own resume writing business can most definitely bring in the money. This, of course, all depends on if you follow the right steps to make your business a success.
There are many factors that can impact your earning potential when you start up a resume writing business. Ultimately it all depends on the kind of resumes you write, as well as the level of experience that you have in resume writing. According to Indeed, a beginner resume writer could easily bring in between $50 to $100 per resume they complete whereas a professional resume writer who has had extensive training and experience can make up to $300 per resume.
How To Start A Resume Writing Business
There are many factors to consider when starting your own resume writing business, and although you may think that it will all be smooth sailing it is a good idea to know a bit more about the basics before you decide to start your own resume writing business.
Let's take a look at how you can start a resume writing business and attract clients.
1. Decide on the type of business
Whether you want to start big or take it slow, there are two key ways to start a resume writing business:
Getting a business license
For starters, it would be good to test the waters by freelancing as a resume writer. If you see a considerable demand for your services, you can apply for a business license and (formally) launch a resume writing business.
Here are a few steps you need to take legally register your business:
Prepare a business plan
Form a legal entity
Register to pay taxes
Open a business bank account
Obtain permits and licenses needed to start your own business
2. Plan expenses
Worried about expenses? How about jotting down your expenses by making a list of potential costs you'll incur for starting a resume writing business?
In many cases, professional resume writers start their business from home as freelancers in order to cut expenses and grow their business. In such a case, there are very few start-up costs you'll incur.
Depending on what state you live in, you may need to get a business license. This of course is dependent on how much money you make as well as how many hours you work. Here are some expenses you can consider:
Computer equipment and maintenance costs
Advertising and marketing expenses
Business license
Writing, editing and design tools
Training expenses to keep your skills up to date
Hiring resume writers (at some point when you expand)
3. Decide the niche
All jobs are different and require different types of resumes. Unfortunately, most people looking for jobs will use the same resume for all job openings. It is extremely important for a resume to be created to suit the recruiter's specific requirements.
If a resume is not strong enough to capture a recruiters attention almost immediately it is going to be put aside even if you are the best person for the job.
As a resume writer, you need to think about what niche you are interested in and make sure that you have a good understanding of the industry that you are writing resumes for.
When you know what niche you would like to follow it is essential to use keywords to promote the type of resume that your client needs for the position that they are looking for.
This is because a recruiter will often scan through the resumes that they have received and look for specific words to help them decide if that specific resume is worth the extra time that it is going to take for them to read through it properly.
Think of a resume as a sales plan that your client is going to use to showcase their skills, experience, and qualifications.
As a resume writer, you need to provide resumes that:
Are well structured.
Contain the right keywords
Capture the hiring manager's attention
4. Plan your price list
Creating a price list for your resume writing business depends on the services that you are able to provide as well as the qualifications and experience that you have.
Start by considering your expenses and the number of hours you'll spend writing resumes.
It's important to remember that writing a resume doesn't merely involve writing. It also involves detailed discussions with the customer to understand their career goals, aspirations, background, and experience.
Make sure your price list is in line with the industry standards. You don't want to undersell your services or overcharge.
5. Market your business
Starting a business is the easy part. What's difficult is attracting customers and sustaining a business. This is where marketing comes into the picture.
Here are some ways to market your resume writing business.
a. Partner with colleges and recruitment agencies
Create partnerships with colleges, universities, and recruitment agencies. People who have just finished university and are looking for work are more than likely going to need a good resume.
Recruitment agencies are also able to recommend you to their clients who are looking for work and need help from a professional to create the perfect resume.
b. Launch a website
There's no better way to attract customers and boost credibility than launching a website. A well-designed website will draw in potential customers and create interest in your resume writing business.
Use the space to provide information about your services, have an 'about me' section, showcase prices and way of working.
You should also use social media to create awareness, increase reach and drive traffic to your website. Start a LinkedIn or Instagram page and post about your services consistently. It's a good idea to maintain a social media calendar and plan in advance.
c. Make use of referrals
Happy customers are a great tool to use to promote your resume writing business by referring your services to friends and family. Make sure that your clients are happy with the resume that you have done for them and the rest will happen naturally.
Conclusion
Starting a resume writing business may not be for everybody, but it can definitely become a successful venture if you have adequate writing skills, coupled with a streak of creativity and a good understanding of what hiring managers seek while reading resumes.
If you have these skills, nothing can stop you from starting a resume writing business and reaping the benefits of hard work and dedication in the field that you are in.
Published
September, 24 2021