How To Write A Winning Entry-Level Sales Resume
The sales industry is growing rapidly, and competition for top sales jobs is becoming stiffer. When applying for any job, the resume is often the first impression that makes recruiters decide whether to shortlist a candidate for the interview.
If you're a freelance resume writer working with fresh graduates who are looking to break into the sales field, you'll need to write outstanding resumes that set your clients apart from the competition.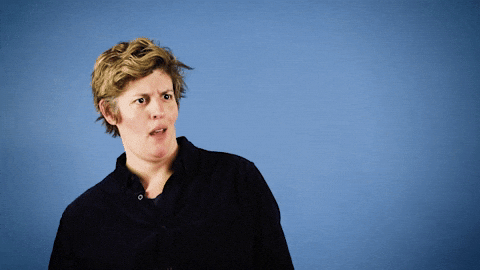 Source: Original
1. Start with a relevant header
When writing a resume, always start with a relevant header that includes the client's name, contact information (phone number and email address), location, and links to their professional social media profiles like LinkedIn.
2. Write a strong summary
The resume header should be followed by a strong summary statement. The summary section is your opportunity to sell the client in 2-3 sentences and grab the attention of the recruiter in seconds.
The summary statement should be a brief overview of their professional experience and skills. Be sure to mention any relevant sales experiences.
Summary statement example: "Recent graduate with three years experience in customer service and a Bachelor's degree in Business Administration. Proven ability to increase sales by up to 20% through upselling and cross-selling techniques."
The key to selling is persuasion. As an aspiring salesperson, the candidate needs to be able to convince the potential employers that they are the best candidate for the job. To do this, use persuasive language throughout your resume to demonstrate their ability to sell.
3. Include a section on academics & certifications
Include an education section where you list their educational background. Be sure to include any relevant coursework or marketing certificates that the client has earned.
If they have any salesperson certifications or other technical skills, list them prominently on your resume. These are always impressive to potential employers.
Some in-demand sales skills for entry-level sales positions include:
Account management
Business development
Channel management
Competitive analysis
Contract negotiation
Cross-selling and upselling
4. Write an ATS-compliant experience section
Employers often use applicant tracking systems (ATS) to screen resumes before they reach a human reviewer. These systems scan resumes for specific keywords related to the job opening. To ensure that your resume makes it past the ATS, be sure to include relevant keywords throughout your resume.
Some of the most ATS-relevant keywords for entry-level sales positions include:
Communication skills
Relationship building
Customer service
Business development
5. Highlight key accomplishments
After listing their experiences, use bullet points to highlight their impressive accomplishments as a salesperson. This is a great way to show employers what a client is capable of.
To create the most impact, use numbers to quantify achievements whenever possible. Whether it's the amount of money they generated in sales or the number of new clients they acquired, employers want to see that a candidate has a proven track record of success.
For instance, you can say, "I helped to increase sales by 20% through upselling and cross-selling techniques" or "Achieved Platinum level status in XYZ Company's motivation program."
6. List all the relevant skills
In addition to listing the client's key accomplishments, be sure to mention any special skills gained or training modules they've taken that could help them perform best in a sales role.
Some relevant skills to include in an entry-level sales resume include:
Product knowledge
Industry-specific certifications
Effective communication
Presentation and negotiation skills
Customer service
Position-based sales skills
7. Tailor skills to the specific role
Take time to tailor the skills section to the specific entry-level sales position you're applying for. Generic resumes are less likely to catch an employer's attention. By tailoring the resume, you can show employers that the candidate has the skills and experience they are looking for.
You can do this by listing the skills that are most relevant to the position you're applying for. Include both hard skills (e.g. proficiency in CRM software) and soft skills (e.g. excellent communication skills) as specified in the job description.
8. Proofread and edit
After writing all the sections of your sales resume, go back and proofread and edit the whole document to make it error-free. A single typo or grammatical error is enough to convince an employer that the candidate is not detail-oriented or capable of producing quality work.
An entry-level sales resume should be no more than one page in length. Therefore, include only the most relevant information to the position you're applying for. Proofread and eliminate any fluffy sentences that add no value to the resume.
Make the sales resume stand out
A well-written resume is essential for anyone hoping to break into the sales world. If your sales resume isn't up to snuff, you're not going to get your foot in the door, let alone make a sale. That's why it's important to write an entry-level sales resume that's in top shape.
As a professional resume writer, always ensure the resume is well-written, error-free, and highlights the candidate's relevant qualifications as a salesperson. With the tips outlined, a little effort, and more attention to detail, you'll have a winning entry-level sales resume for a sales position in no time!
Published
September, 16 2022
Updated
September, 16 2022