How to Write a Resume for a Change of Career
Transitioning from one career to another can be exciting and challenging at the same time. It can be difficult trying to showcase skills and experiences on the resume if the candidate has none at all.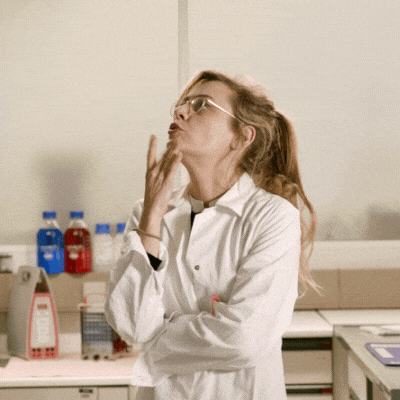 Source
However, it's not impossible. As a freelance resume writer, you can still craft a resume that makes the candidate stand out and make the best first impression.
In this article, we'll give you the best tips on how to write a resume for a career change to help your clients land a job in a completely new field.
1. Explain the career transition
When making a significant career change, it's important to provide context on why the candidate is making the switch. Employers want to know that they're researched and understood the new industry before making their decision.
Dedicate a section of the resume to outline the candidate's experiences in the previous field and explain what attracted them to the new field. Also, explain why they feel prepared for the transition.
This will help employers understand more about the candidate and why they should be given a chance despite their lack of experience in the new field.
2. Focus on relevant experiences and qualifications
Since the candidate is starting a new career, most of their past experiences may not be relevant or applicable to the new job search. That shouldn't worry you when writing a resume! Instead, focus on any experiences, qualifications, achievements, or awards that are directly related to the new industry.
Even if some of those experiences are not from a typical work environment (e.g., volunteer or community work), list them anyway. Anything that has prepared them for this new career will give them an upper hand in their job-hunting endeavors.
3. Emphasize coursework or training related to the new career
In addition to relevant experiences and qualifications, list any training or coursework taken that may have prepared the candidate for the new career path.
Maybe they've done a few online courses and received certifications for their competence. Or maybe they've gone through several tutorials and gained significant knowledge of the new industry. You can highlight those in their resume and briefly explain the knowledge and skills gained.
Courses and training demonstrate a candidate's commitment and dedication, which can make the prospective employer give them a chance.
4. Highlight notable accomplishments
After highlighting relevant experiences and qualifications, list any notable accomplishments they've gained in their past job roles.
These also include accomplishments achieved in areas like volunteer work or internships. Employers want candidates who have gone above and beyond in their previous positions.
Even though they may not be related to the new career path, accomplishments can show potential employers how dedicated the candidate can be when given the new role.
5. Highlight transferable skills
A career transition resume should highlight the transferable skills that will be beneficial to the new role. Think of it as telling an employer why they should hire the candidate even though they don't have directly relevant experience.
Draw attention to any skills acquired in previous roles that can apply to the new career. For instance, if the candidate gained customer service skills while working in the finance industry, they can still apply those skills if they transition to the hospitality industry.
Highlighting transferable skills will help bridge the gap between the candidate's current and desired roles.
6. Use numbers and statistics where possible
Whenever possible, use numbers and statistics to highlight past achievements within specific roles. Numbers tend to provide more tangible evidence of success than simply describing them with words.
For instance, instead of saying, "I increased sales by 10%," you can say, "I increased sales by $10 million over 12 months". This gives the potential employer more detail about the candidate's accomplishments and makes them want to hire them for the same or better results.
7. Include a resume objective
A resume objective is another essential element to consider when writing a resume for a career change.
The resume objective section is where you highlight the candidate's new career intent and summarize what makes them suitable for the new role. Also, detail what drew them to the new industry and what they hope to achieve in the near future.
When writing the resume objective, focus on how the candidate can use their past experiences and knowledge to benefit the company. This will tell the prospective employer that this career switch is something intentional and meaningful to the candidate.
8. List any certifications for the new role
If there are certifications specific to the candidate's desired field, don't forget to include them on the resume. These can be certifications gained through formal education or informal training.
Extra certifications show employers that despite a gap in experience, the candidate has shown interest and taken steps towards becoming proficient in the new field. It also demonstrates that they're taking the necessary steps to become qualified for the new role.
9. Highlight competencies for the new career
When describing positions held previously, ensure you highlight any competencies the candidate gained in their previous positions— emphasize how these experiences will help prepare them for success in the next field.
It shows potential employers that although this is a career transition, the candidate has some hands-on experiences that make them equally competent for the new career.
10. Use industry-specific keywords
Finally, use industry-specific keywords throughout the career change resume whenever applicable. Even though the candidate is new to this field, using industry-related keywords will ensure they are not eliminated by the Applicant Tracking System (ATS).
Also, consider using standard technical terms in the new industry since recruiters may use them to search for candidates who fit a certain criterion or have a specific skill set.
CONCLUSION
A resume is a key component of any job application. If you're going to help your clients change careers, you need to know how to craft an entry-level resume that will appeal to potential employers in the new field.
All you need to do is focus on transferable skill-sets and competencies that make the candidate a good fit. Even if they don't have the relevant experience, you can follow the above tips on how to write a resume for a change in career to help the candidate stand out and acquire the new role.
Published
February, 25 2023