How to Write Your About Me Page: Guide for New Bloggers
Imagine you are at a networking event and one of the speakers has handed you their business card with their portfolio, website or blog information. You then go back home and check out this person's blog.
What is the first thing that you would want to know about while going through someone's website for the first time?
Chances are the 'about me' page.
This section is your own virtual informative resume, and it explains who you are, what your blog is about, what interests you and how someone can reach out to you. It gives you the opportunity to promote your brand and position yourself as an authority in your blog niche.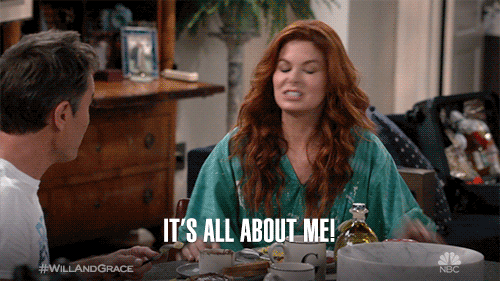 How to Write Your About Me Page: 8 Best Practices
Now that you've attracted traffic to your 'about me' page, how do you engage them and make them want to know more about you?
To make it easier for all you new bloggers out there, here are eight tips to help you craft the perfect 'about me' page.
Tell your story and make it engaging 
When writing about yourself, it's difficult to figure out what you should say and how much. You do not have to write about your entire life in this section, but always give enough information that matters to you and is relevant to your target audience.
The idea is to make it interesting and easy to read. You don't want to bore people with the irrelevant details of your life. Instead, focus on aspects that will pique your readers' interests.
For example, if you're a food blogger, use this space to talk about your journey and what inspired you to start a food blog.
Inject personality
There are so many bloggers out there. Why should someone read your blog?
The answer lies in your unique personality. Showcase it to differentiate yourself from the other bloggers, giving people a reason to engage with your content.
Your readers will want to see what kind of a person you are and how you express yourself.
So, write in your own distinctive style and don't shy away from being humorous. This is the section about you, and what you would like your readers to know as they browse through your website.
Be authentic
Don't try to be somebody else. Be true to your readers and reflect genuine interest in what you choose to write in your posts.
For example, if you hate eating healthy and exercising, don't claim to be a fitness enthusiast or write about healthy diets, supplements, and weight-loss formulas. This could lead to your followers consuming false information and losing their trust in what you write.
Demonstrate your expertise
This is your 4-line elevator pitch, so you know that you've got to give it all. Expertise in your particular field of writing is the utmost priority because, at the end of the day, the readers don't really care about who you are but what they can learn from you.
To offer value through your blog, you need to have knowledge or experience in that particular field. So shed some background on the type of subject matter you write about and what your niche area is. Your readers would want to know how you can help them.
That's not all, this is also a good opportunity to build credibility and have your readers instil trust in you. You can do that by showcasing client testimonials, your published guest posts on authoritative websites and media coverage such as interviews, etc.
Include a high-quality hero image
Make a good impression of yourself and create a connection. To do that, always include a picture of yourself in your 'about me' section — smiling, recent and non-offensive.
This will help your readers relate to the writer and they will be able to connect a face to your name. The warmth of that first impression will work wonders for your blog and help your readership gain momentum.
Place a call-to-action
What do you want your readers to do after reading the 'about me' section? That is what you need to communicate through a clear and strong call-to-action (CTA) button.
For instance, do you want them to follow you on social media, subscribe to your newsletter, take your online course or something else?
Placing a CTA button encourages action. It tells people what's expected of them and gives your 'about me' page a strong purpose.
Make it easy for people to contact you
Your readers would like to know how to contact you — they may be a potential client or someone who just wants to show appreciation.
Make it easy for people to contact you by placing a simple contact form or leaving your email address. That will encourage people to get in touch with you if they want to.
Talk about your blog's purpose
Once your readers start following you, establish what you are hoping to accomplish through your blog posts — do you want to share information, a relatable experience, or influence your readers to take an action, to make a change, or even learn something new?
Let your readers know what you have planned for them, and what type of content they should expect to read.
Conclusion: Write an Effective About Me Page
The 'about me' page is a crucial one. It lets people get an insight into your personality, helping them decide if they want to engage with your content.
It might seem like a daunting task but no pressure. These eight best practices will help you write an effective 'about me' page that encompasses all the key elements that potential readers would want to know about you. 
Take your time to craft the perfect 'about me' page that people will love because as they say, first impression is the last impression. So, go ahead write one that makes your readers come back to you for more.
Published
September, 7 2020