Blogging Vocabulary: List of Blogging Terms You Must Know in 2021
If you are thinking of starting a blog, it is very essential to have good knowledge about common but important blogging terms that every blogger must know.
New terms come up every day, and it's good practice to keep up to date with the latest blogging terms.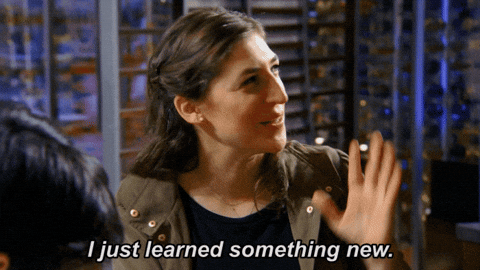 I've put together a list of 47 blogging terms every blogger must know in 2021.
1. AdSense
Google AdSense has been designed specifically for bloggers and website publishers to display targeted images, texts, or video ads to turn their blog or website into a money-making business.
Through these target ads, bloggers earn a good profit when visitors browse and click on these ads.
2. Affiliate
An affiliate or an affiliate marketer is someone who earns a commission by promoting other people's (or company's) products or services on their own website or blog.
It is typically a referral program that compensates the blogger in return for recommending products and services to their target market.
3. Audio Blog
A blog mainly consisting of posts that are audio clips, voice recordings, music recommendations, or any other audio content with textual annotation for indexing preferences.
For instance, here's an audio blog post by Marketplace.
4. Avatar
An avatar is a graphic image or a thumbnail that is used to represent a blogger across their blogs and their other social networking websites. These avatars put a face to a name for the readers to get familiarised with the blog author, and are usually accompanied by the author bio.
You can use a tool like Gravatar
5. Alt Text
Alt text (alternative text) is a phrase or word that is inserted in the blog to give readers and search engines a basic description of an image on your blog post.
6. Anchor Text
An anchor text is a text that is used for clickable URL hyperlinks. Users can click on this text and get directed to that particular URL.
For instance, in the below example, 'About Me page' is the anchor text which leads readers to another blog post on writing about me pages.
7. Backlink
A backlink is a link from one website to another. Having high-quality backlinks on your blog or website makes it easier for search engines like Google to find you.
Backlinks are also very pivotal in increasing the website's ranking position and driving organic traffic to your blog.
8. Bot Account
Bot accounts are social media profiles, usually Instagram or Twitter, that are managed by an automated program and not by an actual person. The goal for these bot accounts is to falsely boost follower count and the engagement rate of that profile.
9. Bounce Rate
A bounce on your blog refers to a user clicking on your website and immediately leaving it for another page. It tracks the percentage of people who viewed one page before leaving your blog.
10. Black Hat SEO
These are illegal traps or SEO tactics that are placed in a website's content to reap the short-term benefits of SEO. Through these tactics, the specific page's rankings in the organic search position increase drastically.
11. CTA (Call to Action)
A CTA is placed by a blogger on their website to encourage readers to take a specific action. Here are some examples of CTAs you can use on your blog:
Download Now
Read More
Follow Me
Subscribe
Tweet This
Here's an example of a CTA on one of HubSpot's blog posts.
12. Click-Through-Rate
A click-through-rate or a CTR is a measurement for the number of people who arrive at your blog through promotional ads. CTR is majorly used to calculate the successes of online advertising campaigns.
13. CAPTCHA
CAPTCHA (Completely Automated Public Turing Test To Tell Computers and Humans Apart) is a security feature that shows an image with alphabets and numbers and is required by the user to type in the characters in the exact same way.
This is used to differentiate if the user accessing the website's information is a human or a bot.
14. Conversion Rate
The number of recipients to an email, or visitors to a website or blog who take action beyond just viewing or engaging in the CTA present on the website.
15. Creative Commons
Creative Commons (CC) is the permission or license that is given to bloggers by photo-sharing websites like Pixabay, Pexels, and Unsplash, to use their free images without any copyright infringement.
16. Celeblog
A blog that is solely based on the life and details of celebrities. It's similar to a paparazzi magazine featuring photos and gossip about different celebrities from different countries.
17. Domain Name
The domain name is the URL of your blog or website that people type on Google or into address bars to reach your website.
18. Editorial Calendar
This is a calendar made for organizing posts for the entire month, and describing and detailing its specifications, outlines, and ideas.
Editorial calendars are created to make it easier for knowing which post is to be uploaded and when.
19. EBook
EBooks, also known as electronic books, are books that are presented in a digital format. PDF and EPUB are the two most common eBook formats.
20. Event Blogging
Bloggers and marketers work on blogging about and covering major upcoming ceremonies and events that are relevant to their niche.
21. Guest Post
Guest posting is when you write a blog post or an article for someone else's blog with the aim of attracting some of their audience to your own blog.
For example, here's one of my guest posts for the G2 blog.
22. Hosting Service
A company or a service (like BlueHost or GoDaddy) that hosts your blog online to make it public and visible on the internet. These services manage your data and content on their servers.
23. Influencer
An influencer is someone who has a large following and can be partnered up with marketers and brands to promote their business.
24. Keyword(s)
A targeted word or a phrase that is used to describe the content in the blog post or website. If one fails to add strong and relevant keywords to their content, Google will find it difficult to index that website, which will result in lowering their organic search rankings.
25. Listicle
A listicle is a term that is used to describe a list-based blog post. The idea behind these blog posts is to simplify information and help readers grasp it with ease.
26. Long-Form Content
A blog post that consists of more than 1000-words is referred to as a long-form-content.
Long-form content has its advantages of being recognized by Google more prominently as there are multiple keywords that can be indexed. This type of content also has a lower bounce rate, and the blogger is established to be an authority in their blog's niche.
27. Long-tail Keywords
Keyword phrases that majorly consist of 3-4 words or more and are very specific to a narrow topic. They are a better option to use for bringing in more targeted readers to your blog or website.
For instance, 'SEO' is a short-tail keyword but 'SEO for beginners' is a long-tail one.
28. Media Kit
A media kit contains an outline of relevant statistics and other important information about your audience, blog, or website. These are developed for pitching to potential sponsors or clients about your website and why they should invest in it to reach your audience.
29. Meta-title and Meta-description
The meta-title is the phrase that appears at the top of the web browser when the page loads.
The meta-description on the other hand is a short description or an HTML tag about the contents of a website, which is seen under the meta title when searched on Google.
30. Niche
A blog niche is a specific topic within a particular industry that you write on your blog about. It provides the blogger a sense of direction to focus on and an authority on their topic.
31. Newsletter
Newsletters are email-based content deliverables that are sent out periodically, over a period of a few days or weeks, to the readers who have subscribed to your blog.
32. Page Rank
The rank at which Google's algorithm can measure a blog or a web page's authority in general.
33. Page Views
The number of times a user views a particular blog post in a specific timeframe is referred to as the page view of that blog.
34. Plugins
Plugins are like software programs that can insert additional functions, and extend features or widgets to your WordPress blog.
35. Referral Traffic
Referral traffic comes from users and other target audiences coming to your blog or website from a link that was referred to on another blog or website. Referral marketing does wonders for your traffic. Referrals are a great way to bring in new customers and get more out of each one.
36. RSS Feed
Short for "Really Simple Syndication", RSS Feed curates all your favorite online content and gathers it in one place to view.
37. SEO
SEO or Search Engine Optimization is a process of using targeted keywords in your content or blog to improve your website's rankings on search engine result pages.
38. SERP
SERP stands for Search Engine Results Page. It is the web results that come up when you search for something on Google.
39. Subscriber
A person who signed up to your blog's newsletter to get updates and reminders about when the next content or a new blog post will be uploaded.
40. Sidebar
The area on the side panel of your blog where you can add an "About Me" snippet, and also insert additional features like widgets, advertisements, Flickr feed, or plugins.
41. Template/Theme (Wordpress)
A template or theme of a blog on WordPress represents the overall visual appearance, the style, and the framework of your blog.
42. Unique Visitor
An individual visitor of your website whose presence has been recorded only once, even if they had multiple sessions or browsed multiple pages in one session.
43. Viral Content
Content that goes viral gets a massive amount of traction and views. Funny videos, memes, interesting blog posts, conspiracy theories that get very popular in a short frame of time are viral content.
44. Vlog/Vlogger
A person who posts content in video format (usually through YouTube or Twitch) is called a vlogger and their video blog is called a vlog.
45. White Hat SEO
SEO strategies and techniques that are approved by Google and aren't illegal or disapproved of. A contrast to Black Hat SEO's tactics, these tactics are ethical and can be used by bloggers or website owners.
46. Widgets
Functionalities, blogging tools, and blocks of content that can be added to the sidebar columns and footers of your blog. Each widget has a function to your site, which you can access without having to write a code.
47. WordPress
A blogging platform that allows its users to create customizable blog posts consisting of images, themes, GIFS, and even videos for free. WordPress is a massively used website by bloggers around the world and is a leading blogging platform.
FINAL THOUGHTS
To be a successful blogger, you need to keep yourself updated with the latest happenings and terms in the industry.
Knowing and understanding the definitions of these blogging terms will not only make you a better blogger but will also help you grow your blog.
Feel free to bookmark this list of blogging terms to come back to whenever you have a question about a term that is new to you.