Consider These 8 Resume Writer Certifications to Attract More Clients
Have you been receiving lots of rejection from your resume writer job search? Do you lack confidence when applying for resume writing jobs?
As the field of resume writing continues to get crowded, it is getting hard to stand out among other applicants. However, one thing can help you catch the eye of resume clients fast: resume writer certifications.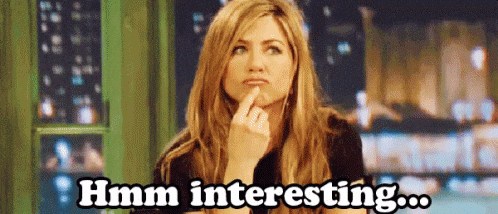 Source
These certifications will add value to your portfolio, enabling you to land the right resume writing job. Being certified shows you have taken an extra effort to gain the skills and technical knowledge one needs to write successful resumes.
Let's take a look at eight resume writer certifications that will help you get an edge over your competitors.
1. Certified Advanced Resume Writer (CARW)
CARW certification is offered by the Career Directors International (CDI) for $200 along with a membership fee of $97. This certificate is ideal for all resume writers and is recognized internationally.
Getting this certification will require you to complete these two steps:
In the first phase, you will be required to randomly select a resume, tweak it, and submit it for review.
If approved, you move to the second phase where you are tested on resume and cover letter creation, gathering client information, and a final exam involving a test on spelling and grammar and mastery of writing and design strategy. The entire process can take around six to eight weeks.
2. Certified Executive Resume Master (CERM)
Executive resume writers will find the CERM certificate highly useful in growing their business.
It is offered by the Career Directors International (CDI), and since every resume writer may be aiming for it, the stakes here are high. No wonder there are only 18 resume writers with CERM certification globally.
To get this certification, members must pay $297 while non-members $564. You must also possess any of these resume certifications: CMRW, CARW, MRW, CRS, MCRS, ACRW, NCRW, CPRW, or CMRS.
The application process will require you to submit a portfolio of your work (4 examples of executive resumes) and take part in answering a Competence Review test, usually having 10-questions.
3. Certified Resume Specialist (CRS+X)
For resume writers who have only specialized in writing resumes for a particular industry or niche, and looking to get certified, the CRS+X certification is the best choice. You can find all the lists of 20 specializations from the Career Directors International (CDI) website.
To be a CRS+X, you must meet these requirements.
Hold any of these certifications: CARW, CMRW, CERM, CMRS, CRS, MCRS, MRW, NCRW, or CPRW
Provide 4-industry specific resume samples to show your knowledge of the industry of specialization
Pay $197 as a registration fee for the specialization you need.
4. Academy Certified Resume Writers (ACRW)
Unlike other certifications we have mentioned above, getting the ACRW will require resume writers to undertake a 3-month training program.
The training program covers formatting, writing, grammar, and homework assignments, from which you get personal feedback to help sharpen your skills.
You must as well submit a portfolio having a cover letter writing projects and 3 industry-specific resumes.
You will get this certification from the Resume Writing Academy for $1895. The benefits you may have for holding this certification include discounts, lifetime certifications, subcontract writing positions, and opportunities for publishing and speaking at events.
5. Certified Master Resume Writer (CMRW)
The CMRW certification is offered to the best of the best in the resume writing industry. To qualify, you must hold either of these resume certifications: CARW, MRW, NCRW, CRS, MCRS, ACRW, CPRW, or CMRS.
Besides, submit a portfolio with seven professional resumes. One resume must be ATS-friendly. You also need to submit 2 cover letter samples.
This certification is offered by Career Directors International (CDI) at $297. Note that you will need to renew your CMRW credential every three years at $75.
Since it is the oldest known certification, it means your application is reviewed by well-known industry committee members. So before sending your application, ensure it shows equal strength in multiple disciplines, has elegant visual appeal, strategic thought, branding elements, and contextual narrative.
6. Nationally Certified Resume Writer (NCRW)
Another certification that may get you more clients is the NCRW, offered by the National Resume Writer's Association (NRWA). But getting it will require you to pay $175 as NRWA membership fee, $75 for writing sample review, and $250 for examination.
Even so, you will only be certified after completing these three steps.
Earning CEUs
Passing the sample review and study guide quiz
Passing the NCRW examination
You must also show at least 2 years' worth of resume and cover letter writing experience. Once you have this certification, you can use the NCRW logo on your marketing materials.
7. Master Resume Writer (MRW)
Getting the MRW certification comes with a lot of benefits. With it, you can strategically position your services and distinguish yourself from other resume writers, position yourself to charge premium rates, and even become a true master by validating your expertise.
So what is required of you to earn this certification?
Years of resume writing experience (5 years)
Passing an English language and grammar test
Presenting a resume portfolio with five or ten resume writing samples
When submitting your portfolio for review, ensure it must show your ability to create interview-friendly resumes, excellent command of the English language, and ability to distinguish different clients' needs.
This certification is provided by Career Thought Leaders (CTL) and costs $319.
8. Certified Professional Resume Writer (CPRW)
CPRW was founded in 1990 and has grown to be the most recognized certification. Having this certification puts you at the level of global industry resume writers.
With a CPRW certification, you get to use the CPRW logo in advertising and promotional materials besides displaying the certificate in your resume business and PARW or CC spotlight.
However, to enjoy these benefits, resume writers must be active members of the Professional Association of Resume Writers and Career Coaches (PARWCC), which offers this certification and costs $150. Candidates must as well pay $250 for certificate enrollment. After which, you are tested on:
General knowledge of the industry you work in
Essay questions
Grammar and proofreading tests
Knowledge of the development of a resume and cover letter
The Takeaway
If you are just starting a career in resume writing or have been looking for resume writing clients without success, a resume writer certification can be what gets you your dream client.
Use the knowledge to sharpen your skills and the certificate to add weight to your credential and easily assure clients of your ability to deliver high-performing resumes.
Published
December, 16 2021