7 SEO Copywriting Basics Every Freelance Writer Must Know
You spend hours on research, talking to subject matter experts and creating an attention-grabbing copy. You work on your content tone and target customer intent - exactly what ideal copywriting demands, but it still doesn't bring enough traffic.
Why? You're missing out on a crucial element – search engine optimization (SEO).
SEO plays a huge role in generating desired results through organic traffic. As a copywriter, you need to know a few SEO copywriting basics to deliver content that appeals not only to your audience but also to search engines.
If you are new to freelance writing, it might sound a bit overwhelming – but it's not.
It's simple: every piece of content you deliver must solve for search intent and answer the searcher's questions.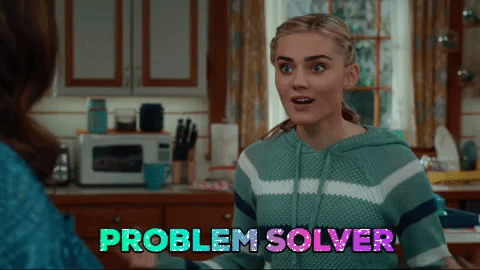 Source
When you write keeping SEO copywriting basics in mind, the content you create is likely to be found by people – and isn't that what every writer wants?
Here's a look at some SEO basics you should keep in mind while writing copy.
1. Find target keywords
The first step is finding the keywords people will use when or solutions. Including these key search terms in your content conveys to Google that your content is more relevant to the search queries.
For example - you might have arrived at this article while searching for 'SEO copywriting basics' or 'SEO copywriting tips for freelance writers'.
Similarly, a person looking for a video editing tool might search for 'best online video editing tools' or 'easy online tool for video editing' and more similar queries.
Don't worry, you need not find them manually. You can use Google's free tool, Keyword Planner to brainstorm and find keyword ideas to target.
2. Identify and match keyword intent
We use Google for learning new things, discovering solutions, exploring more about a specific brand or a certain product, checking purchase options and simply gathering information about something that we are interested in.
Similar to how we perform a search, every other consumer uses search engines for different reasons. The key to understanding the 'intent' behind the search can be categorized into four types:
Informational: The intent is to gather information about an industry, service, product or a topic. Example: top 10 electric cars in 2022.
Commercial: The intent is commercial which means users have purchase intent and are looking for buying options. Example: electric cars pricing comparison.
Navigational: The searcher is trying to visit a specific site or a page. Example: 'Tesla models'.
Transactional: The intent is to buy a certain product or service. Example: 'Buy Tesla Model 3'.
Search engines are intelligent enough to return results as per the search intent. Curating your content keeping in mind user intent is one of the most important SEO copywriting basics you should follow to rank your web pages better.
Once you identify your target audience's intent, incorporate it with your primary keyword and follow all the SEO practices mentioned in this guide.
3. Discover commonly asked questions
How often do you search with a question on Google? Do you recall those short snippets answering your queries?
This is the power of answering common questions in your content. Google SERP favours concise and easy-to-understand answers when it comes to rankings.
Google SERP also consists of a People also ask (PAA) box which is a great way to boost your organic traffic. Zero in on important questions around your topic from platforms like AnswerThePublic and Quora and answer them in your content.
Answering the most common pain points and taking a step ahead of your competitors' content builds your authority.
4. Optimize title and meta-description
The Search Engine Results Page (SERP) displays your meta title and description. Hence, it's necessary to incorporate your primary SEO keyword in both of them.
Keep the meta title 55-60 characters long and the meta description up to 160 characters.
Google tweaks the meta title based on search query - so make sure you clearly explain what your content is about. Include specific information in the meta description that persuades users and entices them to click the result and know more.
Ensure you include the primary SEO keyword in your H1. List-type headlines bring 2x more traffic (Example: 10 Electric Cars You Should Not Miss Checking Out in 2022).
Create attention-grabbing, yet concise headers that compel users to visit your page.
5. Improve readability
55% of page views last less than 15 seconds. A majority of your audience clearly skims through your content rather than reading it fully. To make your content more skimmable, shareable and SEO - friendly, follow these practices:
Optimize the structure of your content: Make use of H2, H3, H4 and more tags to organize your content
Connect your headlines with user intent: Readers should be able to analyze clearly what a sub-section will include through its headline
Make your Paragraphs easy to skim: Your visitors read in an F-shaped pattern. Avoid long and bulky paragraphs, leverage the whitespace and use bulleted points and numbered lists for formatting
Use shorter sentences
6. Add internal and external links
Just like how your audience forms a perception about your brand through your content, Google's search algorithm judges you based on a variety of parameters too. Adding links to your content is one of the most crucial SEO copywriting basics you need to follow.
External links: You linking to someone else's site is proof that their content is credible and can be trusted. That further increases their domain authority which contributes to SERP rankings. Similarly, if someone links to your content - your domain authority and credibility improve.
Internal links: These allow you to link your relevant pieces of content and landing pages, so visitors can know more about your offerings. Internal linking also contributes to SERP rankings along with increasing your conversion rates.
7. Add visuals
Imagine going to a website to read about anything, say electric cars. Won't you be bored within a minute if there are no images within the content?
Add visuals to retain your website visitors for longer. Google also returns image results for searches. Ensure you add images that are closely related to your topic and add keywords as alt tags.
Practice these SEO copywriting basics
SEO-focused copywriting will help you drive more organic traffic to your client's website, leading to an increase in leads and revenue.
Next time you're writing content, make sure you keep these SEO copywriting basics in mind. They are sure to optimise content for search engines, helping it rank higher on Google.