Where to Find Resume Writing Jobs Online?
According to ZipRecruiter, resume writing is one of the most profitable freelance writing niches
You can make a lot of money writing professional resumes for job seekers and professionals. It is a skill that is in high demand.
The real question is: where can you find resume writing jobs online?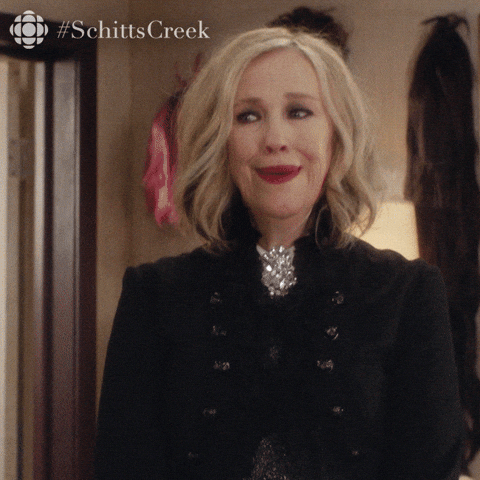 Source
We've collated a list of websites where you can find credible resume writing jobs, land your dream client and grow your resume writing business.
1. Upwork
You can't talk about freelancing platforms without mentioning Upwork. It is among the largest online freelancing platforms with plenty of opportunities for resume writers.
One huge plus of Upwork is the easy-to-navigate dashboard where you can find clients, collaborate on projects, and even set and negotiate on rates.
Besides, all communication between you and a client is saved for future reference. Money, as well, is held in an escrow account until you complete a project, so you don't worry about a client not paying.
However, Upwork has high service fees for every project, and the competition is cutthroat. However, it's a great place to kickstart your freelance resume writing business and build your portfolio.
2. Fiverr
Fiverr is another freelance platform that you can use to find resume writing jobs. Like Upwork, they charge a service fee (20% of the gig fee).
But getting resume clients on Fiverr is a bit different. It is clients that place orders for your resume writing services or "gig." As a result, merely listing your services and prices won't make you get noticed.
If you want to make six digits writing resumes on Fiverr, work on your profile by making it attractive and professional. You can accomplish this by showcasing your work experience and skill, marketing yourself well, meeting clients' needs and deadlines, and generating trust with buyers by garnering as many positive reviews as possible.
If you apply the right tips for resume writing, nothing will stop you from making six figures writing resumes on this platform.
3. WriterBay
WriterBay only hires those with a Bachelor's degree, so you need to have your CV and certificate of higher education ready before you think of joining this platform.
The biggest plus is it offers freelancers a flexible work schedule in that you can either choose to be a part-time or full-time freelance resume writer. Note that when registering on WriterBay, there is a grammar, formatting style, and writing sample test to pass.
4. Resume Writing Lab
Another service that connects resume writers with clients is Resume Writing Lab. Their service goes beyond resume writing to include cover letter writing, editing, and updating LinkedIn profiles.
What are the requirements for joining the Resume Writing Lab?
High organization skills and attention to detail, ability to meet deadlines, Microsoft Word knowledge, and ability to remain positive even under stressful work conditions. Partnering with Resume Writing Lab is likely to guarantee you generous returns, especially in terms of business earnings.
5. StandOut CV
You will easily find success on StandOut CV if you have a background in HR recruitment or experience writing CVs. This is with good intention, as they will pay you top rates. You can choose to work on a freelance or permanent basis.
StandOutCV also offers writers extensive training so that they can easily meet their clients' demands.
6. Indeed
Every second, 10 job opportunities are added on Indeed. So it makes sense that this is the first job board to go look for freelance resume writing opportunities.
The best way to use Indeed is to search for job opportunities by skill, i.e., "resume writers" or "writers."
You may sort the result by date posted, location, salary, job type, or company. Most jobs here give you the chance to apply on the client's site and not via indeed. So it is not necessary to create an account on Indeed.
7. LinkedIn
LinkedIn is a social network and is also a job board. Every day, thousands of professionals and job seekers come to the platform to have their resumes updated, edited, or revised by expert resume writers.
Like Indeed, LinkedIn is pretty straightforward.
Head on to the search bar and type your keyword. In our case, it will be "looking for a resume writer" or "resume writer wanted."
Next, scroll down to post from individuals and companies. Note that if you filter the result by job type or location, you may not find any jobs. Let's look at the best way to search for resume writing jobs in this example.
Once you have seen an offer that is right up your alley, you can reach out to the client via DM. As you use LinkedIn, remember that the best option for long-term success is to optimize your LinkedIn profile or author bio, as it is a factor clients will use to gauge your ability.
8. Freelance Writing
With the Freelance Writing job board, you will majorly find small to medium-sized companies sharing job opportunities for resume writers and not individuals or job seekers.
But there is a huge plus for this because these companies guarantee you a constant supply of work.
Positions can be filtered by skill and location. So you got a plethora to choose from. However, make sure to apply due diligence when applying for work, as this job board filters opportunities from other job boards.
9. Flexjobs
You can't go wrong with Flexjobs. It is among the few excellent jobs boards around. Unfortunately, using this job board comes at a cost. But the investment is worth it, as there are no cheap jobs to sift through.
All the jobs listed are hand-screened for professionalism, and thus, finding resume writing opportunities should not be a pain.
If you want decent-paying resume writing jobs, this is one job board that is worth your time and money. You can take advantage of the different pricing options to save on subscription costs before you fully commit to the site.
Conclusion
We have just shared some of the best places to find resume writing jobs. Some of them are paid, and others are free to use. Before using them, spend some time learning the tricks and ways of getting your profile noticed or accepted, especially when using freelance platforms. This way, you will easily land clients without even actively pitching.
Published
November, 25 2021